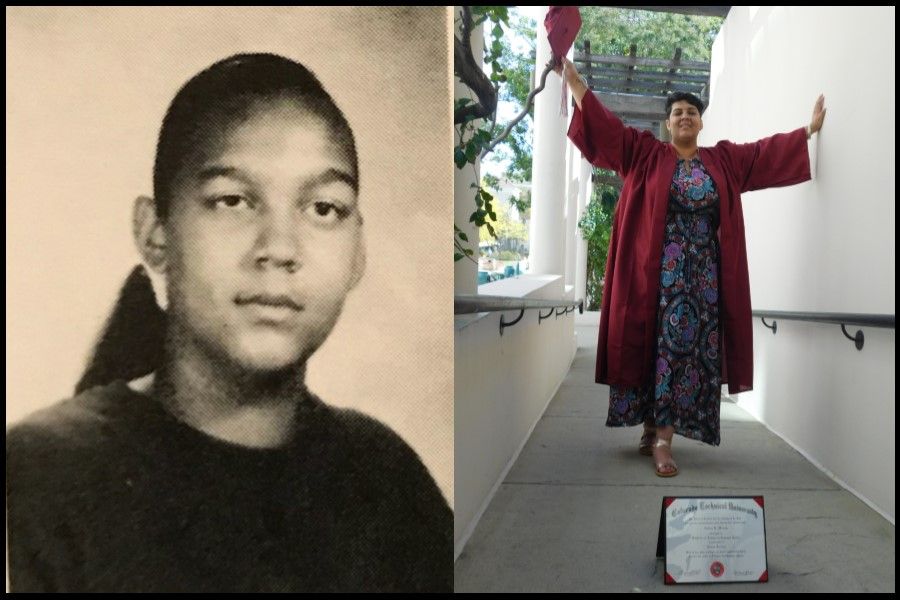 Former residents sometimes reach out to David & Margaret Youth and Family Services to say how much positive impact the agency has had on their lives. We are honored to have played a meaningful part in the lives of young people like Andrea:
I was 13 when I was placed into the foster care system. David & Margaret was my fourth placement in less than three mouths. I was scared and battling anxiety, panic attacks, and depression.
I was placed in foster care for abandonment and neglect. I was an emotional wreck, and on top of that, I didn't know how to read. I'd been in Special Education classes since 3rd grade. It was during my time at David & Margaret that I found myself, I found family, I found basketball, and learned how to read.
One of many memories I have from David & Margaret is my first Christmas. I'd never had a Christmas with a real Christmas tree, where it really felt like Christmas and I didn't feel lonely. I got my first pair of shoes and cried. When you're a child and not used to getting gifts, or being celebrated for your birthday, or not having clothes, it makes a huge impact on one's life.
After 10 months of living at David & Margaret, I was moved back to my home town into another group home. I took the tools with me that I learned here, and remain in contact with some of the staff. I love David & Margaret, and even 23 years later when I step on that campus I feel safe, protected, and with a sense of peace.
Thank you, David & Margaret, for giving me a foundation. I went on to play basketball in high school, I graduated from high school, and I went on to receive my bachelor's degree at Colorado Technical University. I'm also a mother to a beautiful 14-year-old.  I have made it my mission is to tell my story to all foster youth, because we are family.
Were you a resident here? Would you like to share your story? Contact Julie Griffith. Would you like to support current residents with a donation? Click here.