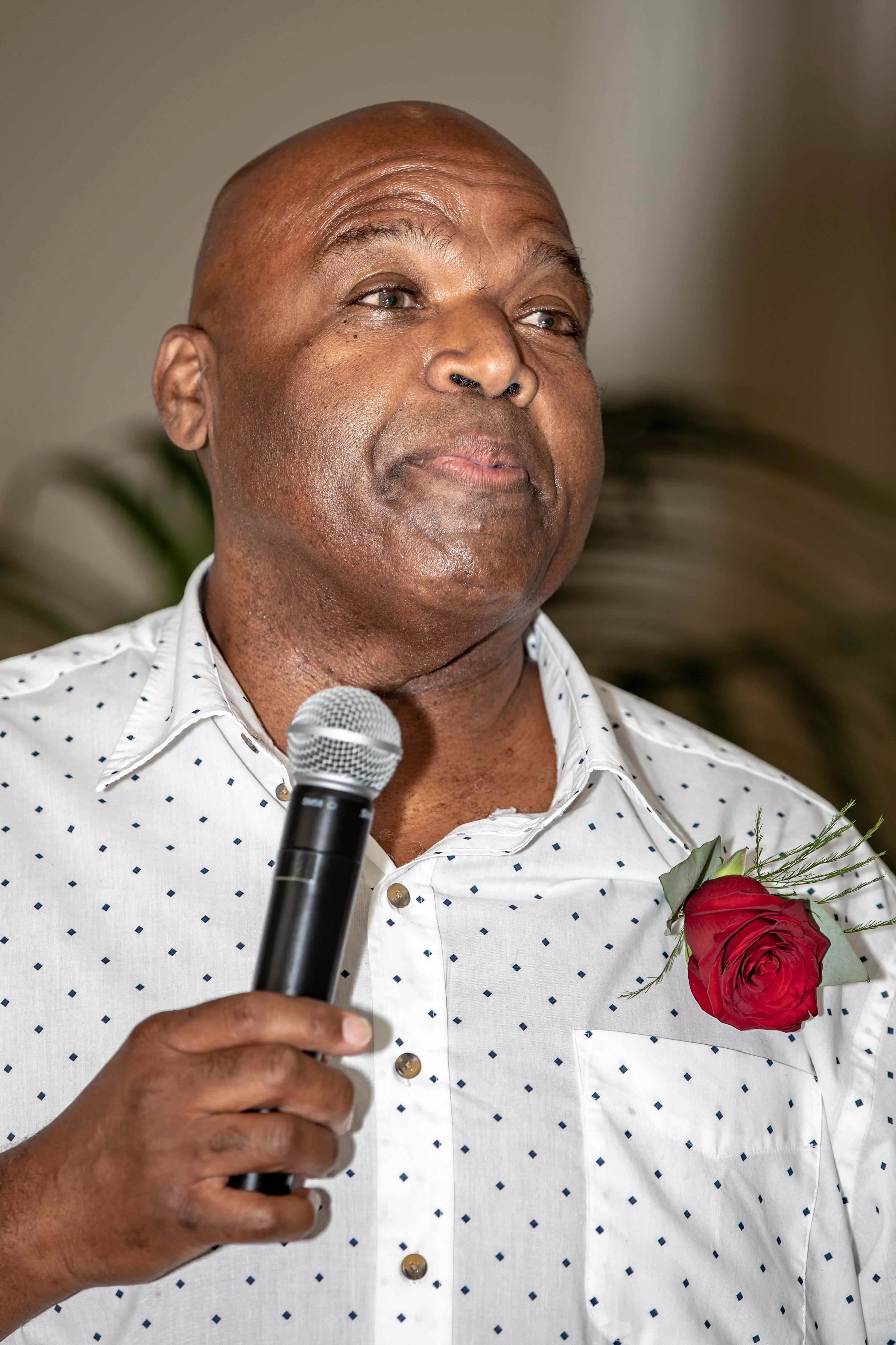 The Gratitude Award honors a foster parent, donor, volunteer, or other supporter of David & Margaret Youth and Family Services for their outstanding efforts on behalf of the agency and the youth and families served. This is the inaugural year of the Gratitude Award, and it could not go to a more deserving individual than Reginald Magee.
Reggie is a treatment foster parent. Treatment foster care, also called therapeutic foster care, is out-of-home care by foster parents with specialized training to care for a wide variety of children and adolescents, usually those with significant emotional, behavioral, or social issues or medical needs. Treatment foster care is designed to provide safe and nurturing care to a child or youth in a more structured home environment than typical foster care. 
Coming from a large family, and having worked at a group home, made Reggie especially sympathetic to the needs of foster youth. He is especially drawn those who, because of behavioral issues, need intensive care and require special training on the part of the foster parent, in collaboration with case workers and the staff psychologist. "I decided to see if I could contribute to them in some way," he says. The reward comes when these children and youth, who are seeking love and attention, open up enough to become attached to him as a foster parent. That is when the can, together, start the work of helping the child heal from the trauma they have experienced. 
The video about Reggie that was shared at the 11th annual "Growing Together" Gala can be seen here.
Thank you Reggie for all that you have done and all that you continue doing!