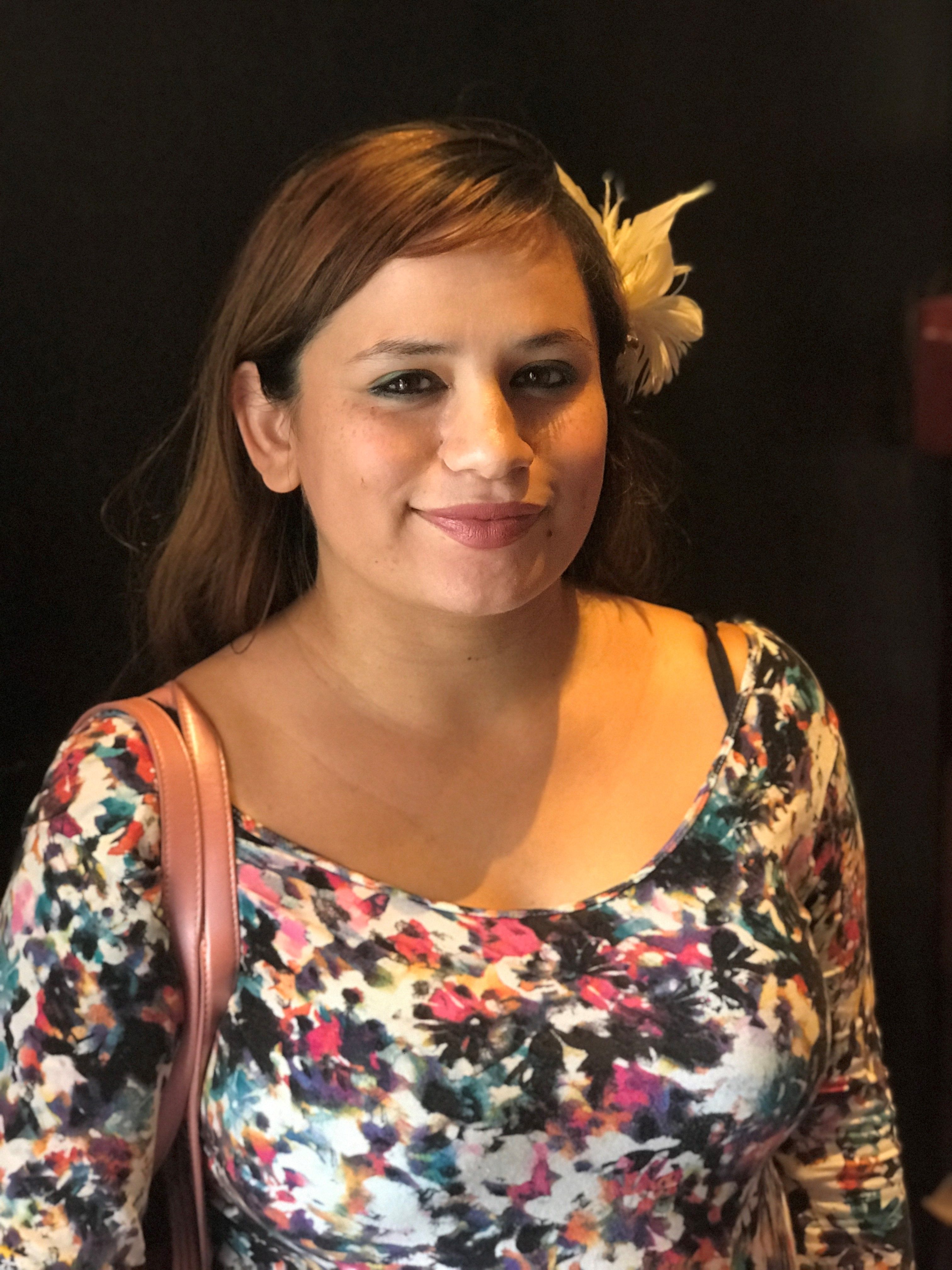 Rayann is 24 years old, lives in her own apartment, has her own car, and has more than 3 months of expenses in her savings account. She works two jobs to make sure it stays that way. Pretty impressive, but it's even more impressive when you learn more about her.
Rayann has been in foster care since she and her siblings were removed from their home when she was 5. Rayann along with her twin and two older sisters were removed from their parents' care due to her father's incarceration and her mother's mental health and substance abuse struggles. She and her sisters lived with her maternal grandmother for some of the time. Rayann and her twin also lived with a foster family during their teen years. As Rayann explains she was too much for her grandmother to handle, she was getting into fights, trouble at school and was a challenging teen. Rayann, after turning 18, lived for a time with an older sister, but that was not easy for any of them.
When Ray Ann was 21 she found David & Margaret Youth and Family Services. She felt a connection with the staff, especially Jeze  Lopez who helped her fill out the paperwork to apply for the Transitional Housing Plus Program (THP Plus) - a program that helps youth aging out of foster care by providing apartments and supportive services as long as they are working or are in school. She thinks of Jeze as "the angel that changed my life".
While in the THP Plus program Rayann had her rent paid for and lived in a shared apartment with another foster youth. She also received supportive services including a weekly check in with her social worker. She initially felt the meetings were a waste of time, but she soon appreciated the value of the meetings and saw how they helped her. Amy and Grace were two counselors that Rayann really connected with. They both believed in her and helped her learn who she was and what was important to her. Amy helped her see that she is a fighter, a warrior goddess, working to better herself. Rayann asked them both lots of questions and they, in turn, offered lots of answers and helped Rayann navigate her future. This support along with her faith helped Rayann stay strong. 
With her housing secure and the support of David & Margaret staff Rayann was able to focus on finding a job. She thought of several different paths, but ultimately chose to work as a caregiver for individuals who have developmental delays. The work has given her a sense of purpose and inspired her to set a goal of going to nursing school. She has taken some classes at Mt. Sac Community College and has a goal of getting her AA, so she can move on to a nursing degree.
While in the THP Plus program Rayann was able to save over $12,000! Earlier in 2018 she graduated from the program and moved into her own studio apartment. She credits her time at David & Margaret to providing her the tools and support to realize that she is a confident and independent woman who can accomplish her goals. She credits her belief in God to keep her going, even when she wanted to give up. Rayann wanted to share this proverb with everyone reading her story - "She is clothed in strength and dignity and she laughs without fear of the future." Proverbs 31:25
Rayann is still close to her sisters, her grandmother and her mother. Her mother has been able to manage her mental health and substance abuse issues and has been clean and sober for 9 years. Rayann is extremely proud of her mother and knows the value of the support and love of her family. Family is even more important to Rayann now as she is expecting her first child later this year.
Rayann's goal for the next year is to be even  more financially stable and to focus on her family. Her five year goals include graduating from college and to travel. 
We at David & Margaret are so incredibly proud of Rayann and are happy we have been a part of her journey to self-sufficiency, success and happiness.
Ray Ann She keeps a smile on her pretty face
She goes through life with amazing grace.
If you don't think she ever gets the blues
Walk a mile in Ray Ann's shoes.
- Lyrics by Paul Thorn