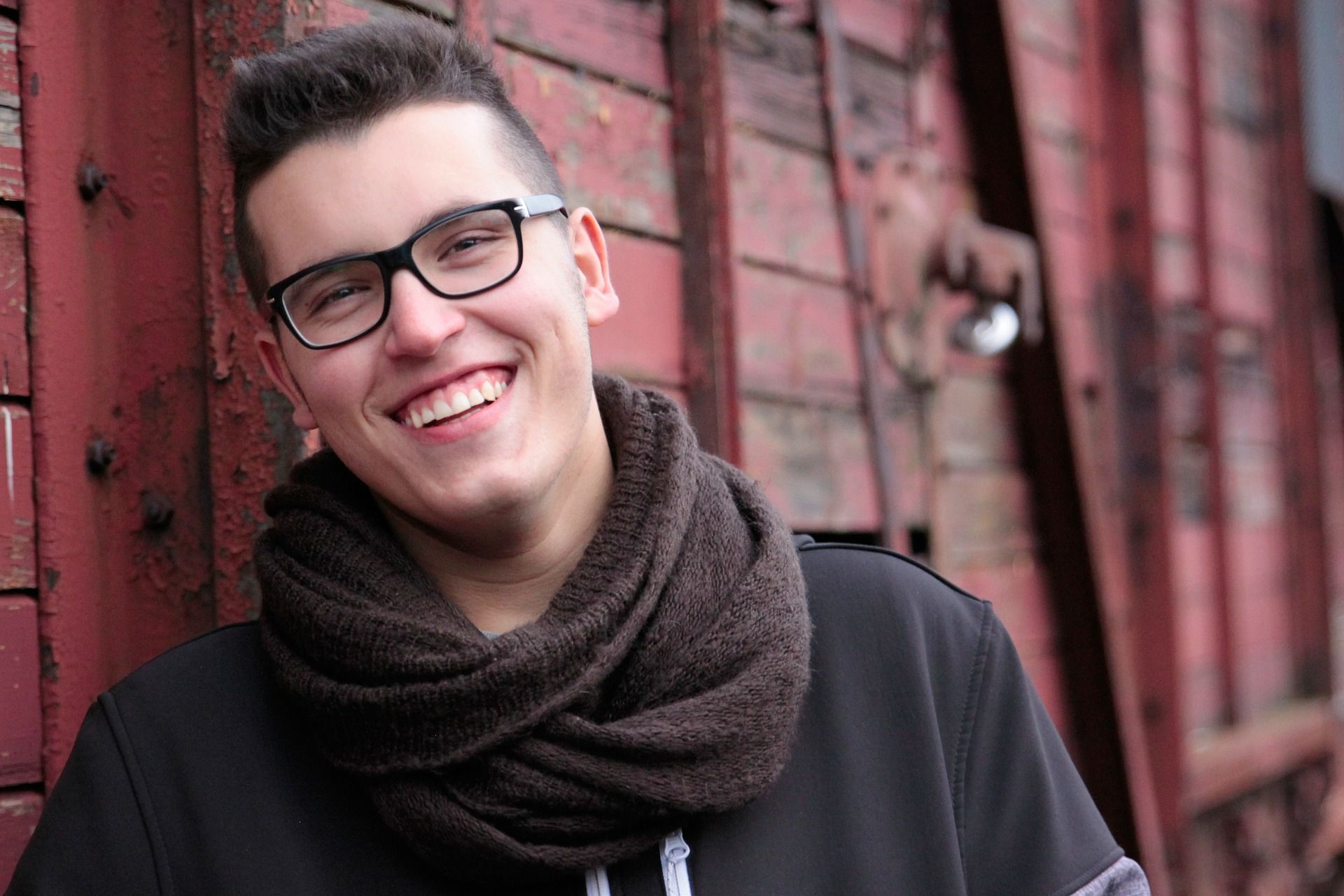 Joel at the age of twenty has been in foster care for over half of his life. He has lived in eight group homes and with three different foster families. Foster youth, like Joel, who age out of foster care without a forever family have a 50% likelihood that they will experience homelessness and/or incarceration. Only 58% will graduate from high school and only 3% of foster youth go on to graduate from college.
Joel, however, is not a statistic and he has plans for his future. His goal is to get his masters degree and lead a comfortable life.
Joel was a participant in the Transitional Housing Program plus Foster Care (THP+FC) at David & Margaret. This means that Joel's apartment and some supportive services he received , like regular sessions with his social worker were provided to Joel as long as he was in school or employed. This program and others like it are available to foster youth who are aging out of the system.
While living in the apartment provided for him by the THP+FC program Joel R. successfully balanced being a full-time student at Mount San Antonio College (Mt. SAC) and working a part-time job as a student ambassador at the REACH program at Mt. SAC. As a student ambassador, Joel assists former foster youth with case management services.
While at David & Margaret Joel took advantage of the Youth Workforce Training Program and attended life skills classes and worked one on one with the employment coach and also with his case manager. They helped link him with the Reach Center at Mt Sac. and they were there to cheer him on and help trouble shoot if any problem arose.  When asked if he had any advice for other foster youth as he referenced the African Proverb "If you want to go fast go alone but if you want to go far go together."
Joel earned his Associate's Degree in June 2018 and has begun completing classes needed to transfer to Cal Poly Pomona where he aspires to be a civil engineer.
In July 2018, Joel transitioned out of foster care and moved into permanent supportive housing at Cedar Springs, the recently built apartment complex at David & Margaret. Joel is a respectful, driven, and intelligent youth and will continue to succeed with the strengths he portrays on a daily basis. We can't wait to see what the future holds for Joel!