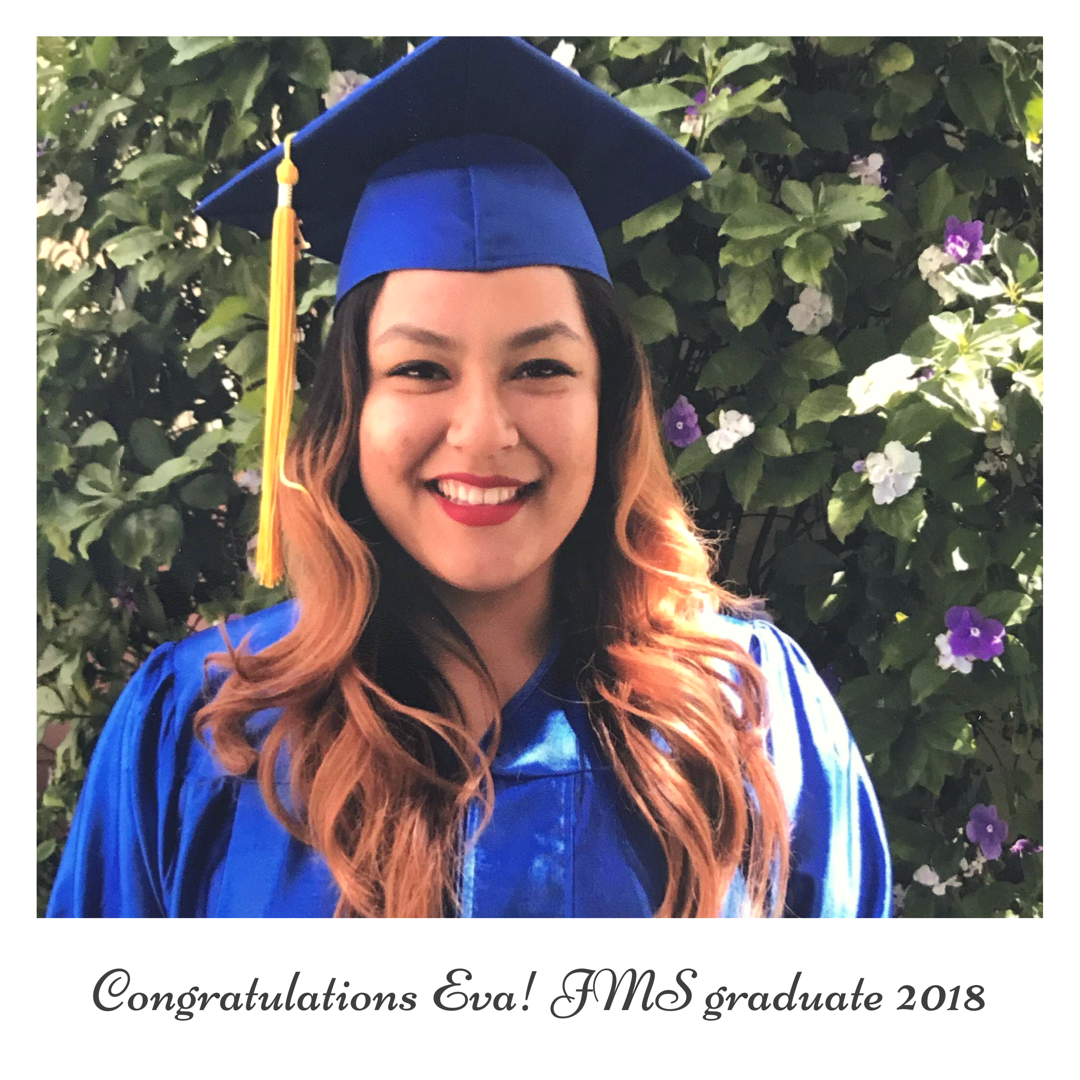 We are honored and humbled by what this amazing JMS graduate has accomplished, we are so pleased to share her success stories with you. Congratulations Eva we look forward to seeing all the great things you accomplish in the future.
Eva came to Joan Macy as an angry 7th grader who had difficulty following a school routine, listening to teacher's direction and getting along well with her peers. Over the course of time, through five plus years of ups and downs, learning curves, and eventual acceptance of the fact that she could truly be a successful student, Eva is the first in her family to graduate from high school.
During this time, Eva has come to embrace math, her once most dreaded school subject. Her strong computer and artistic skills have been put to good use creating yearbooks and amazing woodshop projects. Her art hangs on display in the school office. She has allowed us to see her compassionate, caring side that enjoys friendships made with peers as well as staff. It hasn't always been an easy road, but Eva has learned from her mistakes and is working to prepare herself for her future.
She aspires to work as a pastry chef, which would allow her artistic ability to shine. She has already clocked over 200 work experience hours in the school cafeteria during her time in high school and she has proven to be a hard worker when on the job. Eva is truly an inspiration to those students who think that the idea of high school graduation is beyond their reach. She has already obtained a job in the community. Congratulations Eva! We are all so proud of you.