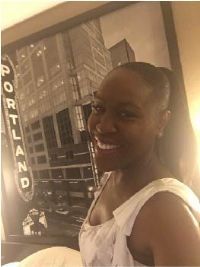 Terri B was just seven years old when she and her younger sister were whisked away from their home and placed in the foster care system. The accusations of abuse against a parent were much later proven false, but for the time being, they were entrusted to foster families that she describes as abusive themselves. "We were afraid of speaking up. Eventually the court thought that a group home would be a better fit."
The girls were placed at David & Margaret Youth and Family Services. "What a relief!" says Terri, now an adult. "We had no protection from our foster moms, but here, there are so many staff. They helped me break my protective shell and learn to communicate. We felt safe and secure here. I tried to take advantage of every opportunity that David & Margaret offered.
"It was one of the best places I ever stayed," she says of her year-and-a-half-long placement. "We learned life skills like how to budget and how to spend money, how to look for housing, a job, even how to cook. Not only that, but we got experience with working – my sister in the store and me in the cafeteria. They deposited money in savings accounts for us to have in case of an emergency. They also gave us an allowance, which meant so much to me. I'm a saver."
The agency's Learning Enhancement Center, which helps diagnose and treat learning disabilities, helped considerably, she says. "I had a hard time focusing because of being in foster care – it took all the focus I had just trying to get through the day." Terri graduated high school with her class and took college courses in child development – "I wanted to be a kindergarten teacher" – before marrying and becoming a mother of two.
She and her sister were reunited with their family when Terri was a junior in high school, but she has fond memories of her time at the agency. "I'm surprised that David & Margaret isn't better known," she muses. "They offer so much!"