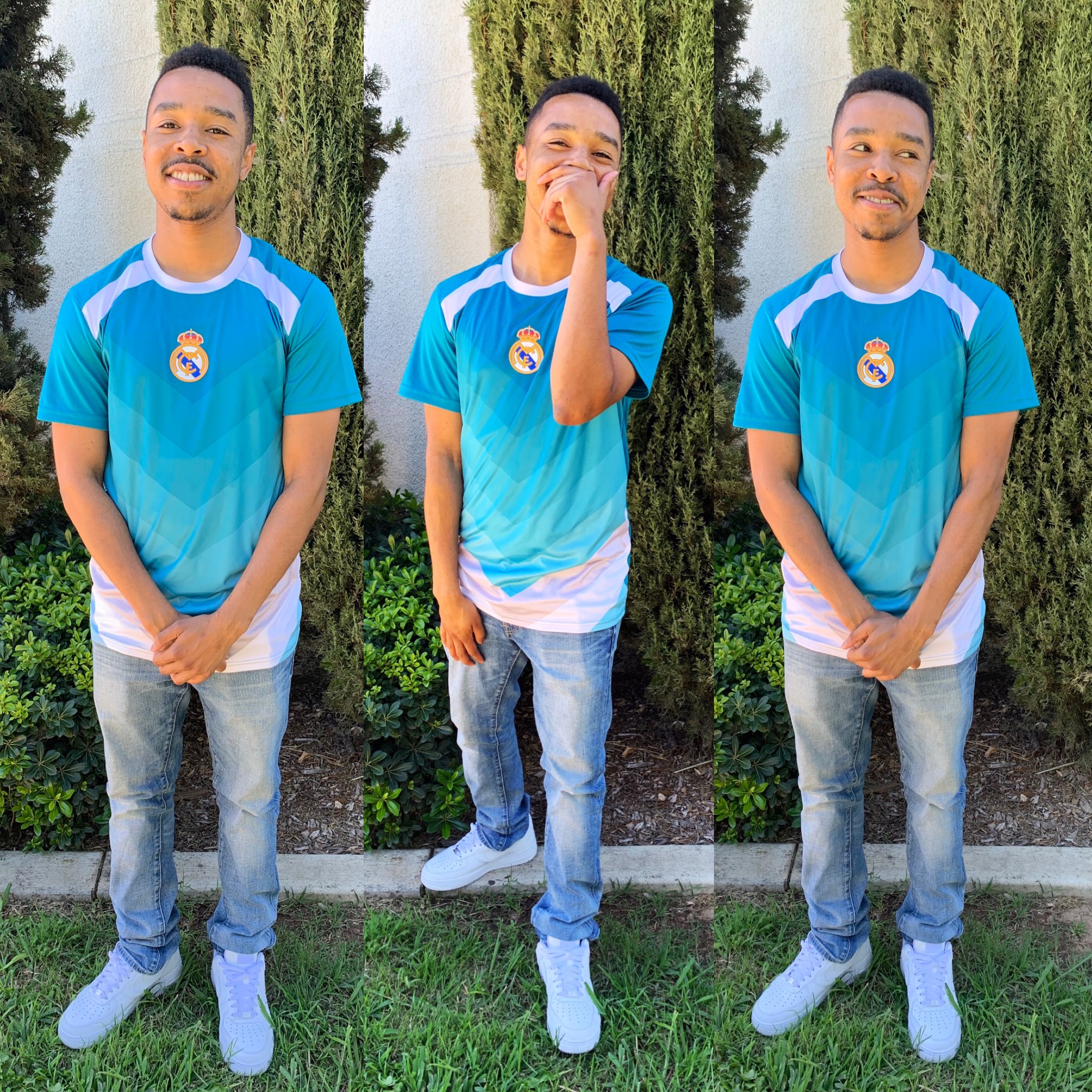 In his early teens, Carl Teal was placed into residential foster care. "It wasn't the best predicament" he shares. "It was tough. I wasn't in foster care my whole life, I was in foster care for 3 years. Just a short amount of time. It was different for me - coming from a household, experiencing the foster care thing was just different."
"We had some kids I wasn't used to. I wasn't about being bad and negative but I was around guys that were like that." He recalls knowing in his heart that "I don't belong here". Needless to say, Carl was eager to be released from foster care.
The reality Carl faced once he was released from foster care was not what he had hoped for. He was working two jobs: Target in the morning, Marshall's in the evening. But he no longer had a home, a place to sleep at night, a place to wind down and feel safe. He did his research and found a shelter in Los Angeles where he could take refuge while looking for a way out.
After six months of living in a shelter, Carl was finally able to move into an apartment of his own.  That apartment is in the Cedar Springs apartment complex at David & Margaret Youth and Family Services. Cedar Springs offers permanent supportive housing and more to young adults with a history of foster care. Supportive services include mental wellness services, career and college readiness programs, life skills classes and individual mentoring and counseling as needed. These resources are there to ensure all the residents have the tools they need to thrive.
Carl's assiduous personality shines through to everyone who meets him and he soon became an employee at David & Margaret in the maintenance department. "I'm learning a lot of different fields. I learned electrical, I've worked with air-conditioning, some plumbing and gained skills in all around  maintenance work - it's very useful." Carl explains. Next week Carl is set to begin school to receive his HVAC certification, something he is very excited about as it will help secure his future.
Complimenting his resilient work ethic, is his creative heart. He started writing music in 8th grade and continued to write through out his experience in foster care. He describe it as an effortless passion that naturally continued through the years. "Then I fell in love with poetry and started writing poems." Carl Shares. "I just like creating. It takes a lot of thought. I feel like that's something that a lot of successful people who are sitting on top of empires do. They put in a lot of thought and time. Especially for people who are in predicaments that they just wanted to get out of. You're pretty much put in a position where all you can do is think about things like that. Dreamin', just dreamin' of a better situation."
We wish Carl the best of luck in his future, and we look forward to sharing the poem he promised us!
If you are or you know of a young adult with a history in foster care that is in need of housing please contact Briana Ascenio at asceniob@davidandmargaret.org or (909) 447-0784