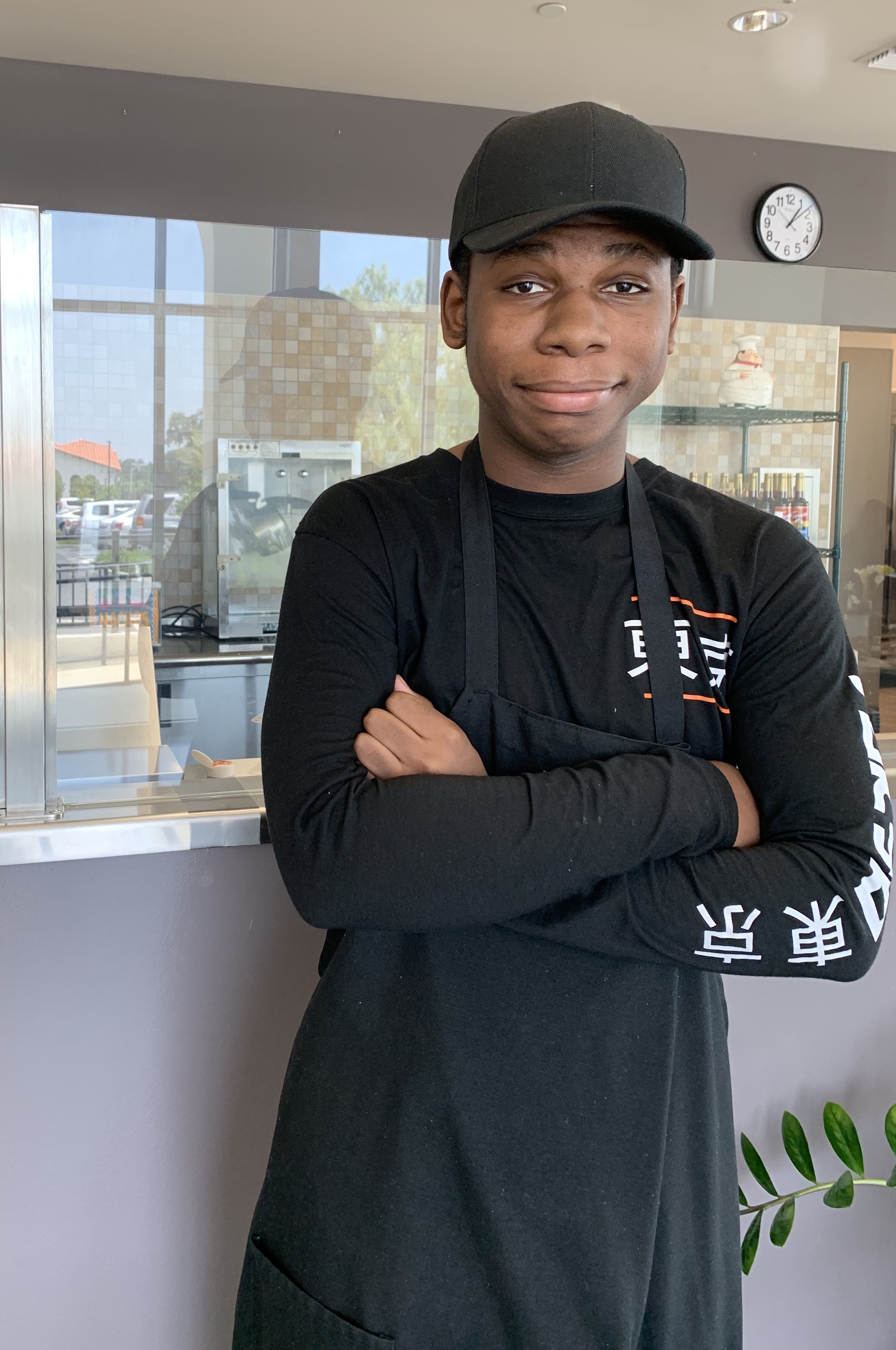 As you are probably aware by now, May is National Foster Care Awareness Month and as a way to honor those involved we are highlighting stories from those in the foster community! Today we're focusing on Domeo Hernandez.
Meet Domeo, 18 year old intern and vital member of the Dave and Maggie's Café team! Domeo is an absolute pleasure to interact with, he is always energetic and friendly. He's guaranteed to put a smile on your face. As a man with high ambitions, he plans to start college in the fall and would like to become a Mental Health Therapist. "I want to help people that struggle with the same issues that I have. I just want them to know they're worth it and they have much more to live for." Domeo shares.
Domeo entered the foster care system when he was 8 years old, he lived in a foster home for 9 years until he moved to residential foster care. Once he turned 18 he was introduced to David & Margaret's Transitional Age Youth Program, a program offering housing and other vital services for youth and young adults who have a history of foster care. This is how Domeo began his internship with Dave and Maggie's! Currently Domeo is loving his freedom as a freshly minted adult, and in his spare time he focuses on relaxing and enjoying himself.
Though not always this sweet young man we see today, Domeo insists he used to be a bit of a trouble maker. "As time went by I realized there's time to play and there's time to be serious. And this is a time to be serious." When asked if he has grown as a person he replied "Without a doubt." and offered some advice to young people who might be struggling "Just listen to what the people who are trying to help you tell you. They want what is best for you. Not everybody's out for you. Listen to what they tell you and follow your dream".
Domeo, we're so happy to have you in this program, and are excited to be part of your journey as an adult!
Dave & Maggie's Café is part of David & Margaret's social enterprise, providing part-time paid culinary internships for youth who are transitioning out of foster care. Young adults have the opportunity to establish a work history and gain marketable restaurant and business experience in the restaurant field. Proceeds from the cafe are reinvested into the operations to support workforce training and mentoring activities.
The Café offers fresh pastries and espresso beverages, as well as breakfast, lunch, and snack items. The atmosphere and newly installed wifi makes it an ideal location for casual and work get-togethers.
For more information about David & Margaret's Transitional Housing Program, 
https://www.davidandmargaret.org/what-we-do/housing-programs-for-transitional-age-youth/
For more information abut Dave & Maggie's
https://www.davidandmargaret.org/what-we-do/dave-maggies-cafe