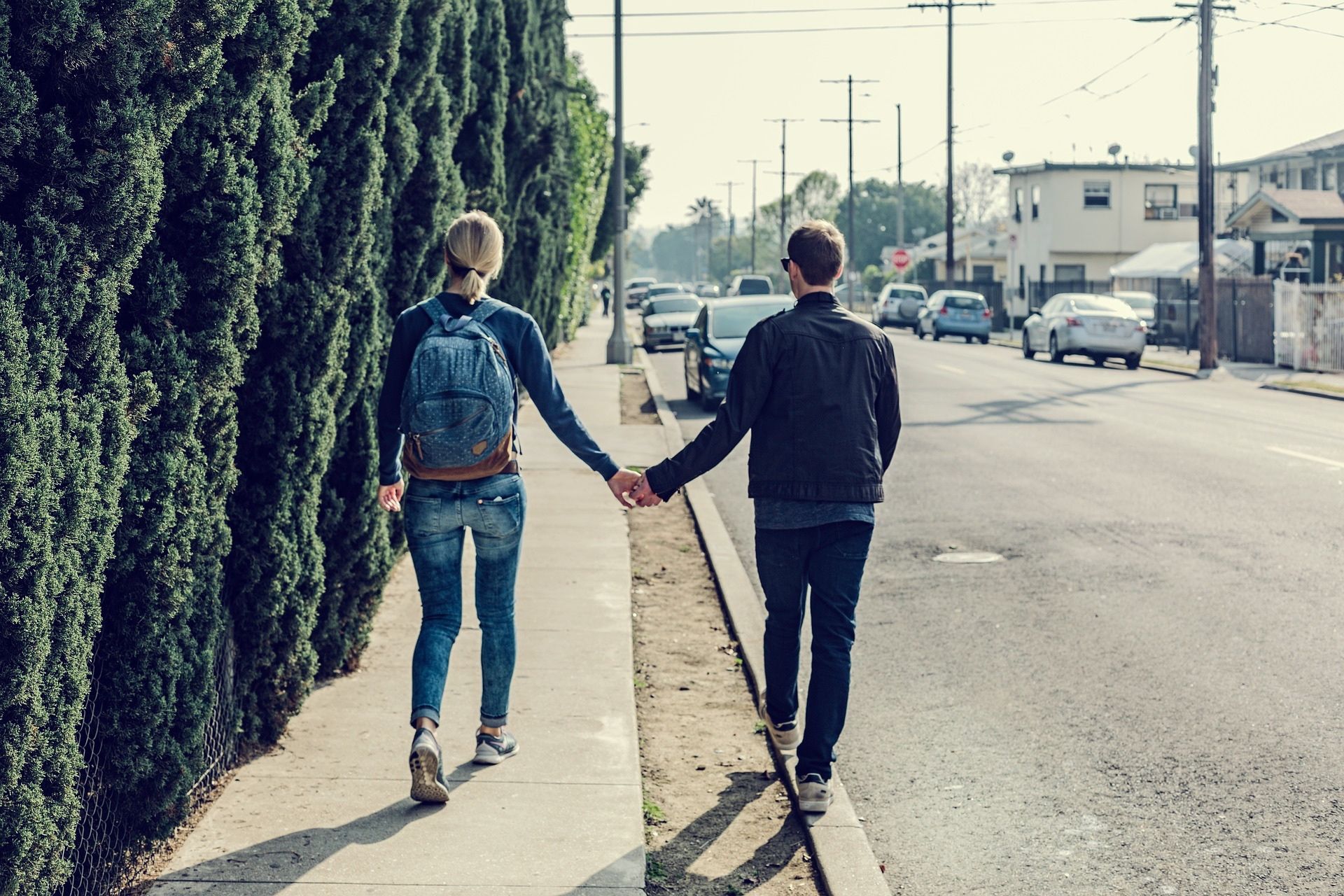 This article discusses content that may be distressing to some readers.
1 in 3 teens in the U.S. will experience physical, sexual, or emotional abuse by their partner before the age of 18. For youth without parental guidance it's even more likely to occur, however it does affect teens from all backgrounds.  Sharing their stories helps spread awareness and has the potential to prevent further abuse and promote healthy relationships. Below is a story from a local La Verne (non foster) youth.
When I was 15 I met a boy online. He went to my school - so I knew he was safe to talk to. Online predators are all adults, right?
We decided to meet in person so he could help me with a biology project. He was in the grade above me and had done the assignment the previous year, so he was an expert. One hang out led to another; soon we were spending every afternoon together, walking around our small La Verne town.
He asked me to be his girlfriend.  
He was sweet. I was naive.
I said yes.
About a month into our relationship (no small feat for a 10th grader) things started to change. The sweet boy I was dating had strategically become mean and controlling - physically, sexually and mentally.
I was a blank slate and he conditioned me.
I can't remember every incident that occurred during the next year and a half. I would often 'go somewhere else in my mind'. A common coping mechanism, I've been told.
After each offense he would apologize, profusely. And I always forgave him. I believed he was sorry.
Abusers don't feel bad, right? They certainly never apologize. If he was truly abusive, he wouldn't say sorry; he wouldn't cry & tell me he loved me.
Obviously, this is not true. But my knowledge on abusive relationships came from the media and I never heard any apologies in the movies.
This was my first relationship and I had no idea what a mess I had gotten into. No one had any idea what a mess I had gotten into.
I was a strong, eccentric, happy teenage girl. And this was my closely guarded secret. Laughing off concerns. I'm still unsure why I was so terrified at the thought of someone finding out. It took years to admit to myself I had been abused and It took many more to tell anyone else.
To this day I believe he's not as bad as his actions.  I believe he was a boy with strong urges without proper knowledge on how to handle them. And I was a girl with strong emotions without proper boundaries.
February is Teen Domestic Violence Awareness Month.
Love is not abuse. Love is not control. Love is not pain.
LoveisRespect.org has a great guide for Parents and Caregivers on teenage domestic abuse and how to talk to your teenager about healthy relationships.
An essential guide for both boys and girls.
Teen Domestic Violence Prevention includes outreach to younger teens in middle school and older college students as well as runaway and homeless youth.
https://www.loveisrespect.org/teendvmonth/materials/
This page includes information on setting boundaries, mutual respect, red flags and dating abuse that may seem like common sense, but to teens without anything to compare it to, is life changing advice.