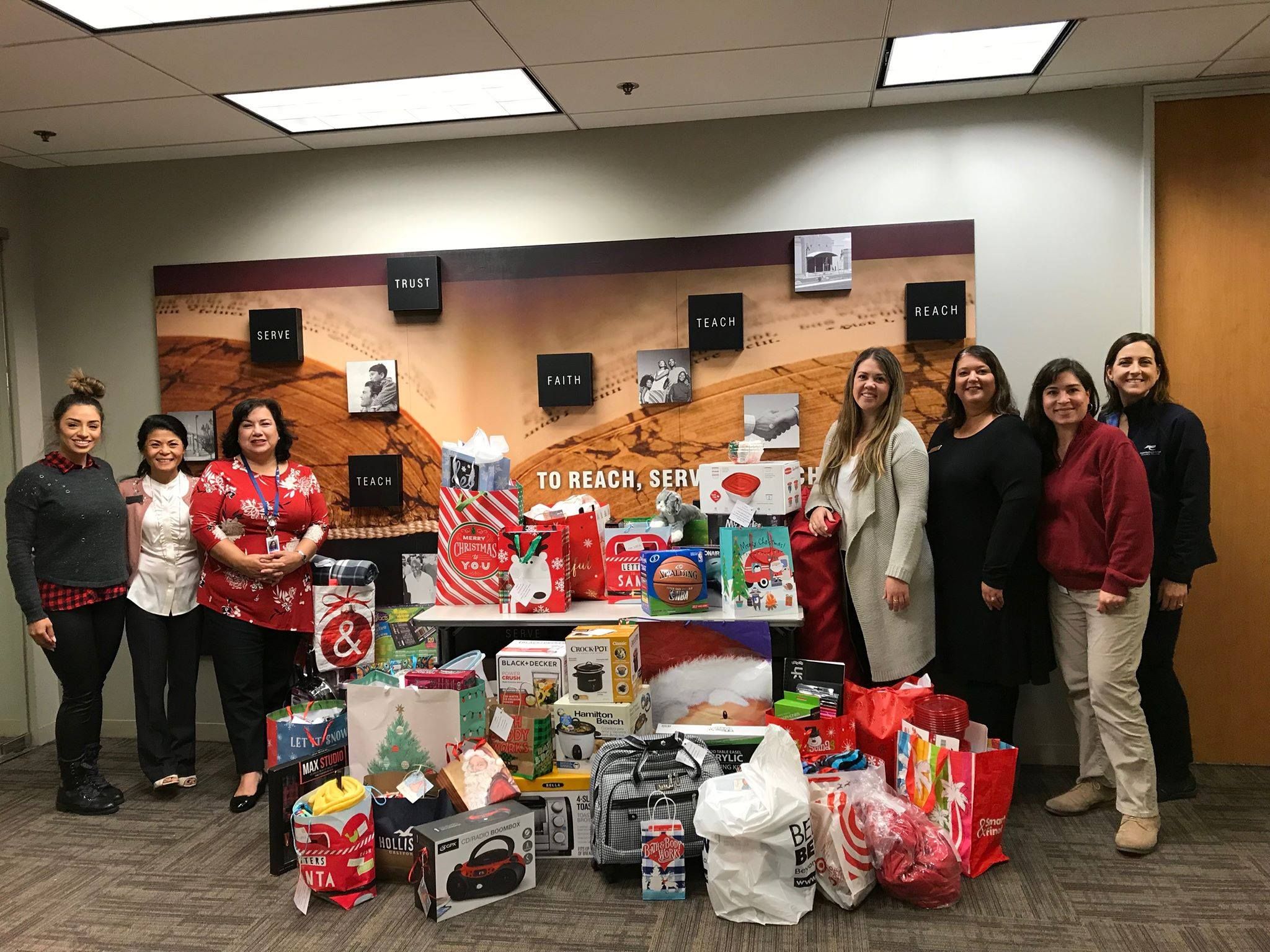 For decades, donations made to David & Margaret's Holiday Ornaments and Bright Angel Scroll Programs have allowed gifts to be provided to hundreds of children that are in David & Margaret's Foster Family and Adoption program, children attending Joan Macy School (D&M's non-public school), and those living on campus through the Residential Program and Transitional Living Program.
Each October, staff create a wish list form that goes out to every youth involved with the holiday program. This ensures that each child can fill out a wish list of exactly what they hope to receive. Our staff works hard to gather information from the youth about everything from their clothing size, favorite character, color & hobby to their most desired gift. Wish lists are distributed to organizations, churches, and individuals as early as October.
Because of the amazing generosity of donors, gifts were provided to over 250 David & Margaret youth this year! We are so grateful and overwhelmed by the participation of our communities. You donated such a wide variety of gifts, from clothes to toys to board games and gift cards.
Thank you to each and every single person who helped make the holidays brighter for these youth, many of whom have never received a gift from someone who cares.
Thank you to the volunteers who also helped out tremendously gathering baskets together and wrapping gifts.
We are extremely grateful for these donations and are looking forward to partnering with these donors again, this upcoming fall!