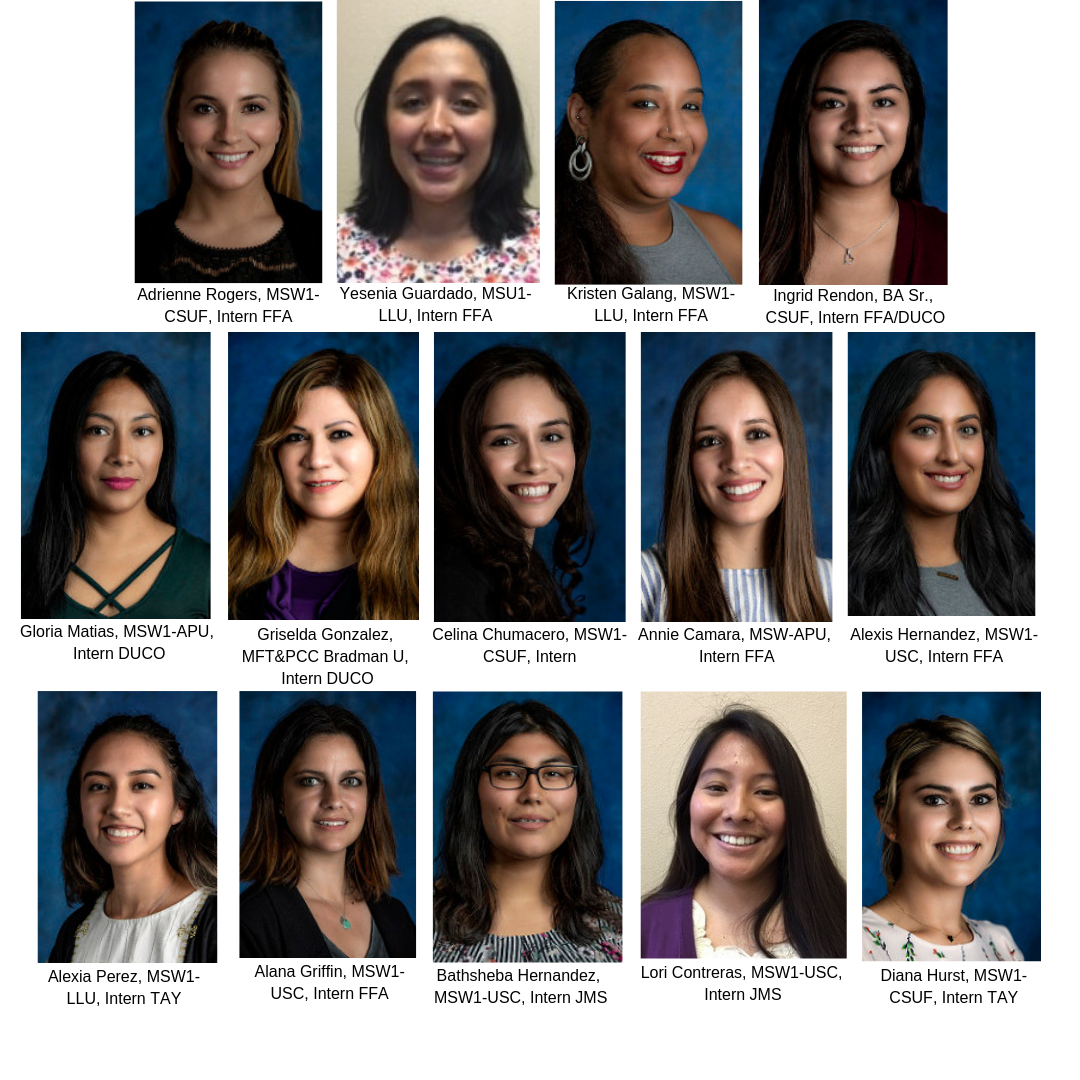 An essential component of completing a master's degree in social work, internships help prepare students to become practicing professional social workers. Throughout this experience, they serve alongside professionals; this constant supervision and learning allows them to graduate with tangible and marketable skills specific to their area of interest.
David & Margaret is proud to be the choice for internship of many university students aspiring to careers in social work. For the summer/fall semester, we hosted 19 interns representing University of La Verne, Cal State Fullerton, Cal State LA, Cal State San Bernardino, USC, Loma Linda University, and Azusa Pacific University.
Internships are one of the most important and rewarding aspects of studying social work. They also help students determine whether they are cut out for such a demanding career. From gaining hands-on knowledge beyond online coursework to building their list of professional contacts, they gain a wide-range of benefits through this experience.
"David & Margaret is an amazing place to work, as everyone is friendly, compassionate, patient and giving," says Alana Griffin, MSW candidate, USC. "There is much more than just clinicians at David & Margaret; there is a community that is excited and willing to help others every day without judgment. This internship has definitely added valuable memories and experiences not only to my toolkit, but also to my resume of life, and for this I will be eternally grateful."