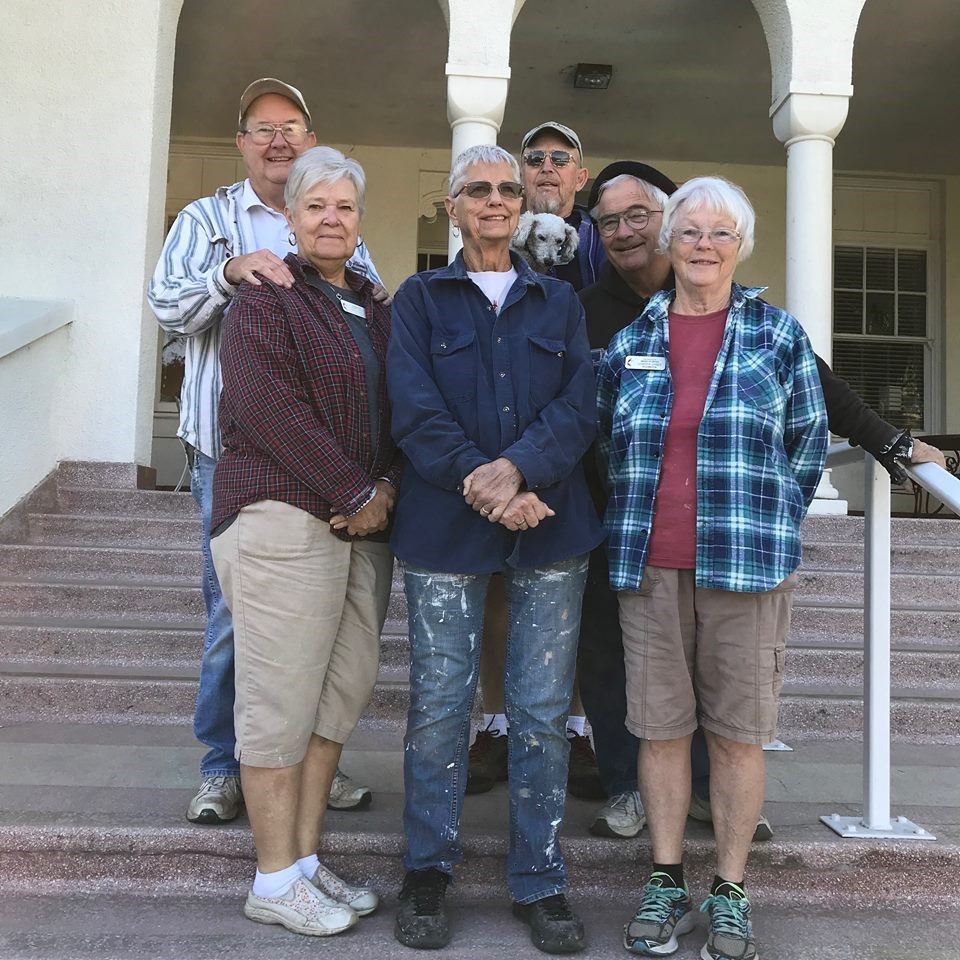 When you hear the word 'nomads' you might think of desert caravans, but there are urban nomads, too – for example, people whose home is their RV. It's also the acronym for Nomads On a Mission Active in Divine Service: members of the United Methodist Church, usually retired, who spend part or all of the year as full-time RVers. NOMADS donate their valuable time and talent to organizations like David & Margaret Youth and Family Services, which is a National Mission Institution of the National Division of the General Board of Global Ministries of the United Methodist Church. (The Women's Division originally held title to the land the agency occupies, but gave the property to David & Margaret in 1975.)
In exchange for a safe place for them to park and hook up their RVs, NOMADS members travel to projects throughout the country at their own expense, bring their own tools, provide their own meals, and pay for any incidental expenses. The agencies plan, organize and supervise the work for the team (usually things like carpentry, flooring or electrical work), as well as provide the supplies to complete the work. NOMADS work four six-hour days a week, and usually stay at a project for about three weeks before moving on to the next one. An agency could be a church, camp, conference center, college, children's home, community outreach program, or disaster recovery effort.
The NOMADS were really busy while they were here. They did drywall repair in several of the residential cottages, they also did some painting in the cottages, cleaned pool grates and so much more! We are incredibly grateful for all that they accomplished during their time here.  David & Margaret usually hosts NOMADS each spring and fall, and was fortunate to have a team of three NOMADS couples this month.:
Sandy and Steve Drake met as Xerox technicians 30 years ago, then raised and showed horses before adopting the RV lifestyle. "We used to winter in Yuma, Arizona, and met a couple doing NOMADS projects," Steve says. "We've been doing now for 6 or 7 years – we've been all over the country and have done about 65 projects." Their mobile family includes service dog Gabriel, a poodle they adopted from a pound and trained to sense when Steve, who is diabetic, is developing dangerously low blood sugar.
Kris and Keith Niehaus learned about NOMADS in the 1990s. "We fell in love with the concept," says Keith, "so when I retired in 2013, we hit the road. We've been coast to coast and border to border." Previously, he had been project coordinator from the New Mexico Conference of the United Methodist Church. "Agencies like David & Margaret, that make a difference in the world – those are our favorites."
Sandra and Anton Jones are in their second year as NOMADS. "I work seasonally as a fishing guide in north-central Washington state," says Anton. "My wife retired from teaching, and we're still young enough to volunteer. We're full-time RVers and were snowbirds for four or five years, then we looked for an RV-based ministry. That's how we found the NOMADS."
For more information on NOMADS, visit http://www.nomadsumc.org.