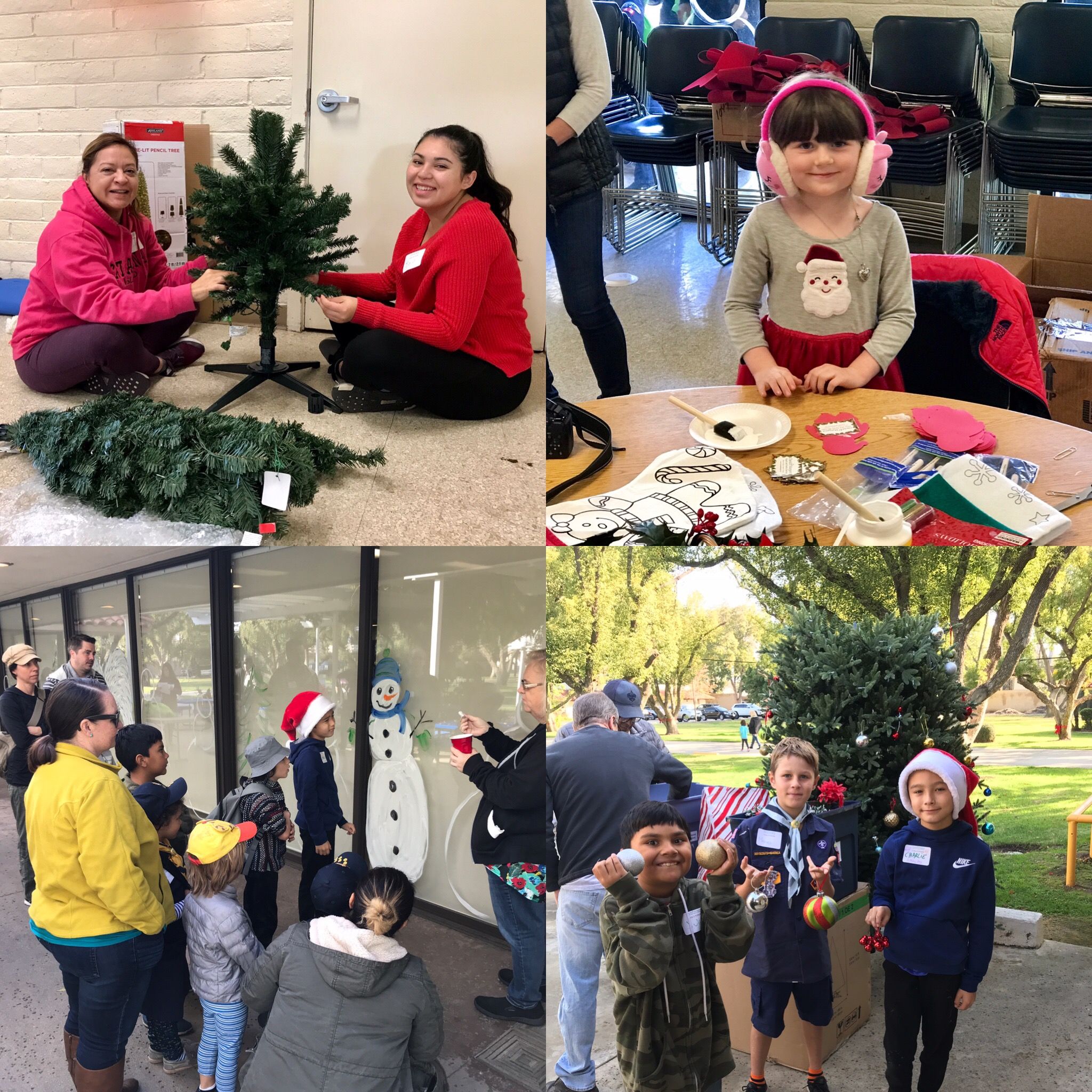 Volunteers from Starbucks, J.C.Pennys, Foothills Fit4Mom, Cub Scouts pack 13, The David & Margaret Board, and more came out today to help spread some holiday cheer for the youth and families of David & Margaret. It was a fun and productive day. 
The day started off right with breakfast burritos and muffins from Dave & Maggie's Cafe and a warm welcome from Linda Vahrson, Volunteer Coordinator. From there, assignments were handed out and teams headed off to spread cheer, glitter and garlands. 
We are incredibly fortunate that Alice Huelskamp and her daughter Sara volunteered their time and talents to not only design our holiday windows, but to also paint outlines and then lead teams of volunteers in completing the holiday window murals. Alice and Sara worked with many of the younger volunteers on the windows, making sure they were able to contribute to the day as well as have a lot of fun along the way. 
Christmas trees were decorated, windows were painted with snowmen, trees and menorahs, the gazebo decorated, wreaths hung, and the grounds made festive. There is absolutely no way so much holiday decorating could have been done without the amazing individuals who donated their precious time today. 
Thank you volunteers for making David & Margaret Youth and Family Services sparkle for the holidays. 
Interested in volunteering? The next service day will be Tuesday April 2, 2019. Too long to wait? Find out about volunteer opportunities here.  
Come see the wonderful decorations that were put up today at our Holiday Open House and Holiday Boutique,  Saturday December 8 from 3-5:30pm !