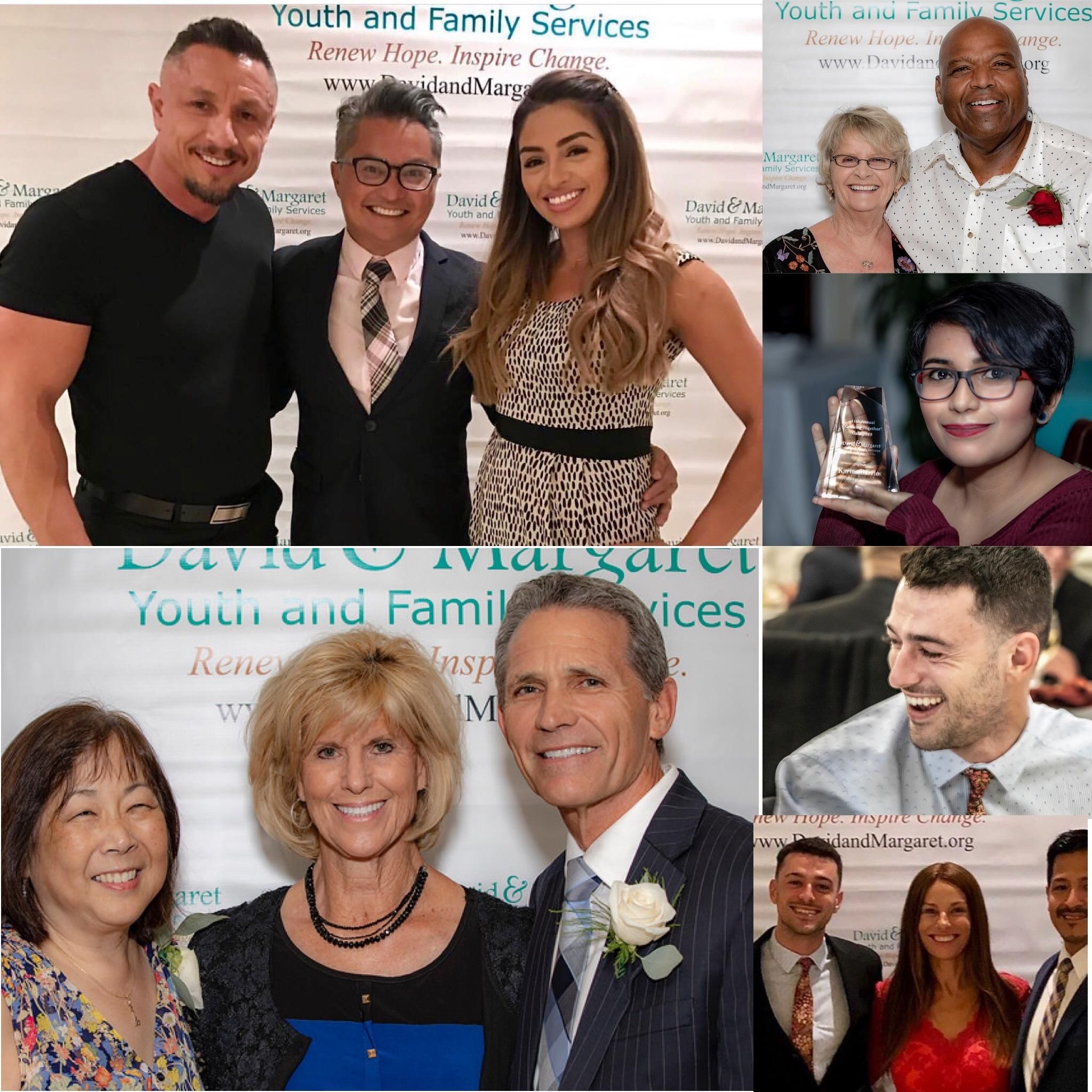 Thank you to each and every person who made the  11th annual "Growing Together" Gala a smashing success.  Because of you, over $45,000 was raised for foster youth and at-risk families!
The Glendora Country Club was the perfect setting for our evening. Thank you to our Oak Sponsor American Career College. There was wonderful live music by harpist Robin Ring and the Citrus College Jazz Quartet. Last Name Brewing shared their time and their beer,  and Jerry D. Mead's New World International Wine Competition donated some fine wines for all (who were over 21) to enjoy.
The silent auction had an array of fun and exciting items this year ranging from fine jewelry to dining packages to park hopper tickets for Disneyland!
Celebrity Emcee Alec Mapa made us all laugh while deftly illustrating the trauma foster youth experience. Alec, shared his personal journey as a fost-adoptive parent and reminded us of why it is so important to support David & Margaret.
As a part of the evening's program two new awards were introduced  - The Henry Kuns Award and The Gratitude Award.
The Henry Kuns Award is named after the founder of David & Margaret Youth and Family Services. We felt it fitting to honor his legacy by celebrating the accomplishments of foster youth. The Henry Kuns Award recognizes a youth aging out of foster care for their accomplishments on the path to independent living. You can learn about this year's recipient, Karina Barrios here.
The Gratitude Award honors a foster parent, donor, volunteer, or other supporter of David & Margaret Youth and Family Services for their outstanding efforts on behalf of the agency and the youth and families served. Learn about this year's recipient  foster parent Reggie Magee here.
And by far the best part of the entire event was spending time with friends and making new ones. Thank you to everyone who made the 11th annual "growing Together" Gala such a wonderful night!