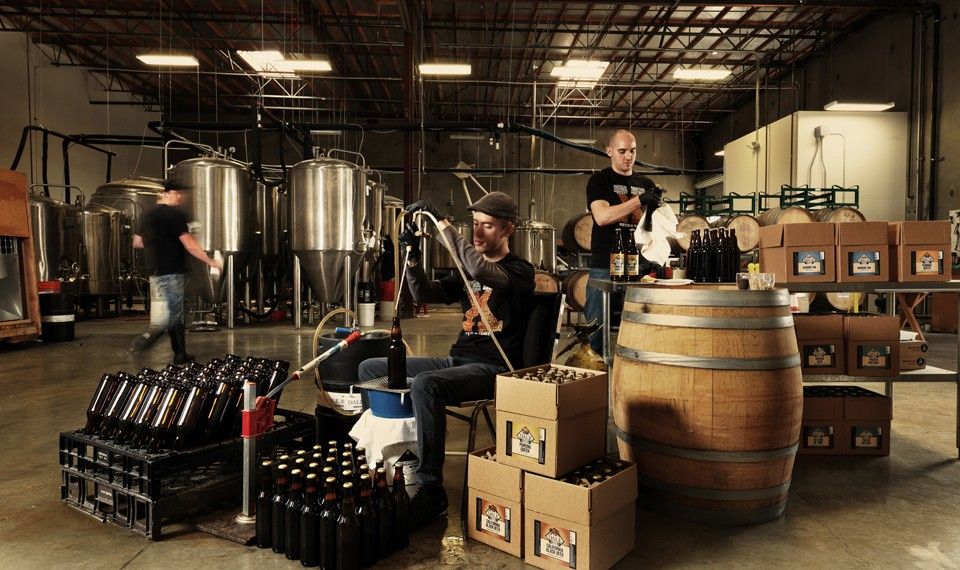 David & Margaret Youth and Family Services is proud to have the support of Last Name Brewing who will be providing complimentary tastings of their fine craft beers at our Growing Together Gala on Sat., Sept. 15.
While all of us at David & Margaret are very appreciative of their support, we couldn't help but wonder how did they get that curious business name? Well, they tell it like this:
A long time ago, two brothers named Curt and Andy Dale home-brewed together, won a couple of awards for their creations, and mused about one day having a little brewery to call their own. In 2003, Curt opened a brewery and, logically, called it Dale Bros Brewery. In 2007, beer's siren call pulled Andy to California and he joined forces with Curt to expand operations.
By 2014, the brewery had grown to the point where the brothers decided it would be a good idea to trademark the company name. So they sent off an application to the Trademark Office ...  and it came back "denied". Turns out there was another Dale in craft brewing, and in all fairness, he got here first. So after moving through the stages of grief, much hand-wringing and a little self-flagellation, the brothers decided that the best thing to do was to change the name of the company.
So they decided on the name Last Name Brewing (get it?). "We like it because it refers back to our company's origins, but also because we liked the idea that it really could be anyone's last name - maybe even your last name," says Andy Dale. "Because it's not really about the name. It's about the beer. One of our brewers likes to joke that we chose it because it was the last name available for trademarking in beer. And we hope it's the last name we ever have to give our company."