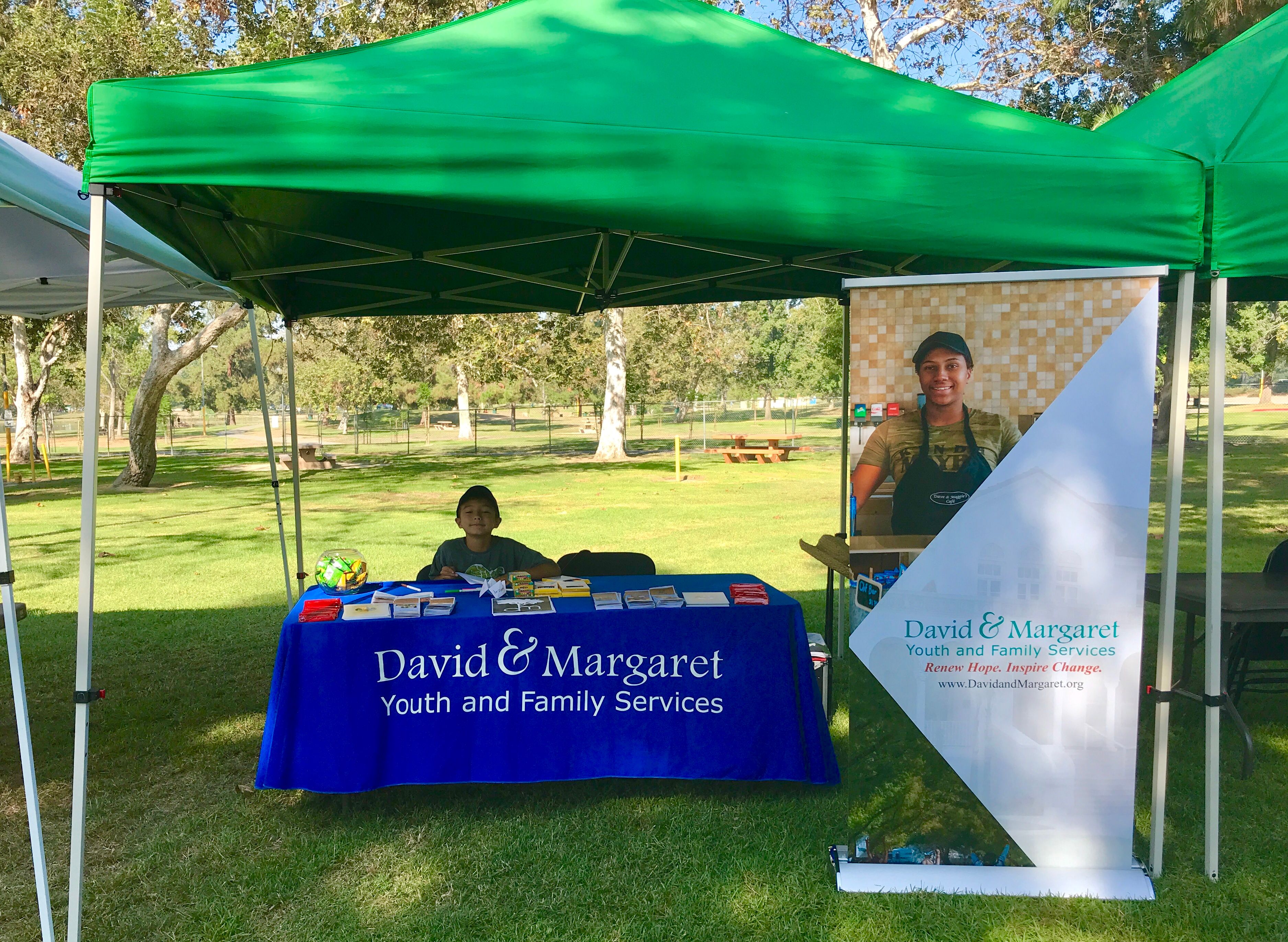 Today  a few David & Margaret Staff, Board Members  and volunteers headed out to Whittier Narrows Park to participate in Supervisor Hilda Solis' 3D Youth Jam. The three D's stand for Determination, Dedication and Drive, and the event was geared towards resources for foster youth in our parks and in our community.
There were dozens of vendors from First 5 LA to Local colleges offering information, resources and fun activities for youth ages 1-24. 3D Youth Jam featured food, entertainment and speakers sharing valuable information on youth activities, employment, higher education and much more. Supervisor Hilda Solis along with other dignitaries encouraged foster youth to take advantage of park programs and the many services represented at the booths.
At the David & Margaret booth we had the opportunity to share information about our Youth Workforce Training Program, Dave & Maggie's Cafe, The Store @ David & Margaret, the Foster Care and Adoption Program, the Learning Enhancement Center and more.  David & Margaret offered an array of fun activities for the youth that stopped by our booth from making fortune tellers to origami and coloring  - there was something for everyone!
Thank you to  board president Sabina Sullivan, staff members Florida Barron and Maggie Bohlman and our Awesome and creative volunteers Ferdy Barron and Charlie Bohlman!