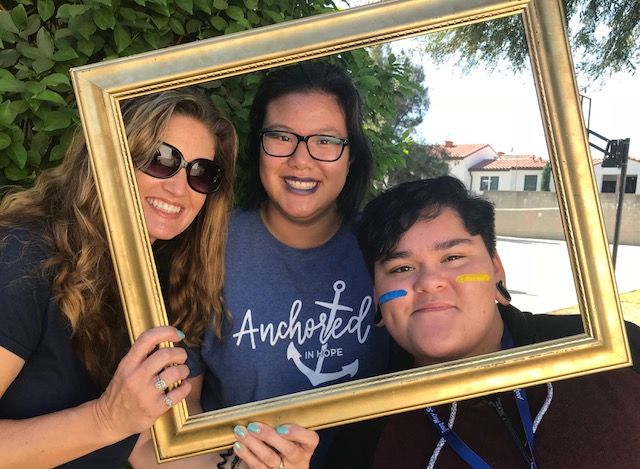 Joan Macy School has been back in session for less than a month, but they are already having fun, exploring the world, and learning. While the Joan Macy teachers are introducing new concepts and skills throughout the academic year, they also manage to make sure the students have fun along the way.
On Friday, August 31,  JMS celebrated Spirit Day - it was a lot of fun!  Students participated by wearing the blue and gold, the school colors. They also played lots of games, had fun dancing and there was even a  teachers vs students volleyball game took place.  A spirited good day was had by all!
September may have just gotten started but Joan Macy students have already had their first field trip. Students and teachers headed out to the Pomona County Fair!  Students enjoyed their day walking the exhibits, learning about animals and our community and eating, eating, eating!
Joan Macy School  teachers and staff work hard to make sure learning is fun.
Our Spirit Day photo features Mrs. Miranda, Faith Chien, and Roslyn Castle