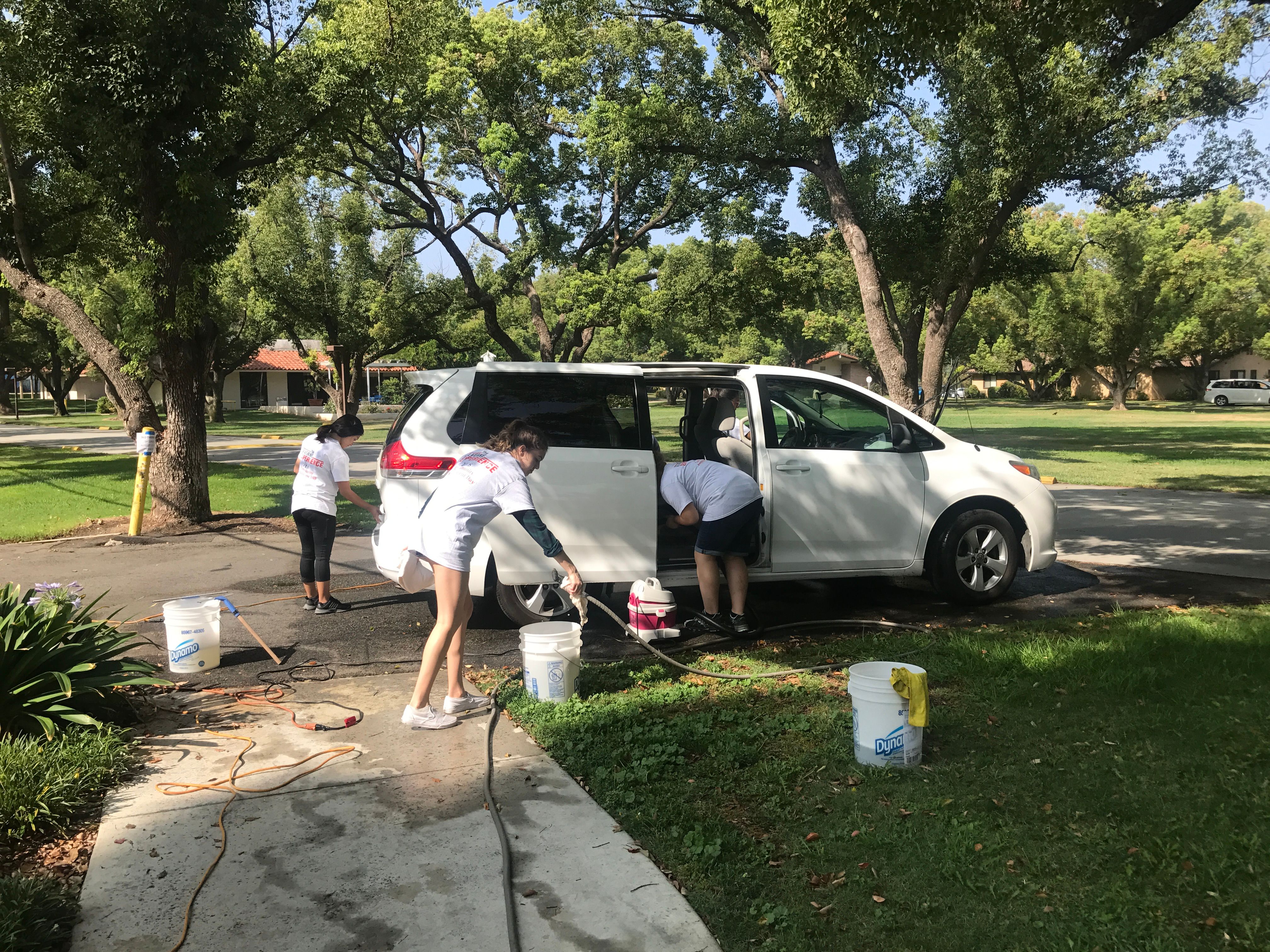 On Saturday August 25, 2018 David & Margaret welcomed over a dozen Freshman from the University of La Verne. The students were participating in the University of La Verne Freshman La Verne Experience (FLEX). (More information about FLEX can be found here)
The students walked over a mile from their campus to David & Margaret's campus. Once here they were welcomed by staff and given an overview of the services offered - from residential foster care to Joan Macy School to mental health services in the community that strive to keep families healthy, resilient and together. They learned how vital David & Margaret is to our community.
Students then provided a much needed and much appreciated service. They washed both inside and out of  the vans used to transport youth to and from school, appointments and community events. It was a good way to make a difference while having some soapy fun.
After the vans were sparkly clean the students and their advisor had some time to reflect on the meaning and impact of their volunteer service over lunch. After lunch they headed back to the University of La Verne with a new understanding of David & Margaret and the community they now call home.
Thank you to all the students, faculty and staff at the University of LA Verne who spent their time and energy to make a difference in the lives of foster youth and at risk families.  All of us at David & Margaret wish you the very best as you start off your freshman year. We encourage you to come back and shop at our discount store, grab a snack or study at Dave & Maggie's Cafe (10% off with a student ID) and hopefully volunteer again!
Volunteers are an amazing resource that allows David & Margaret to do more for those who need it. If you are interested in volunteering find out more on our website.  If you have a group interested in doing a service project please reach out to Maggie Bohlman, Director of Community Engagement.