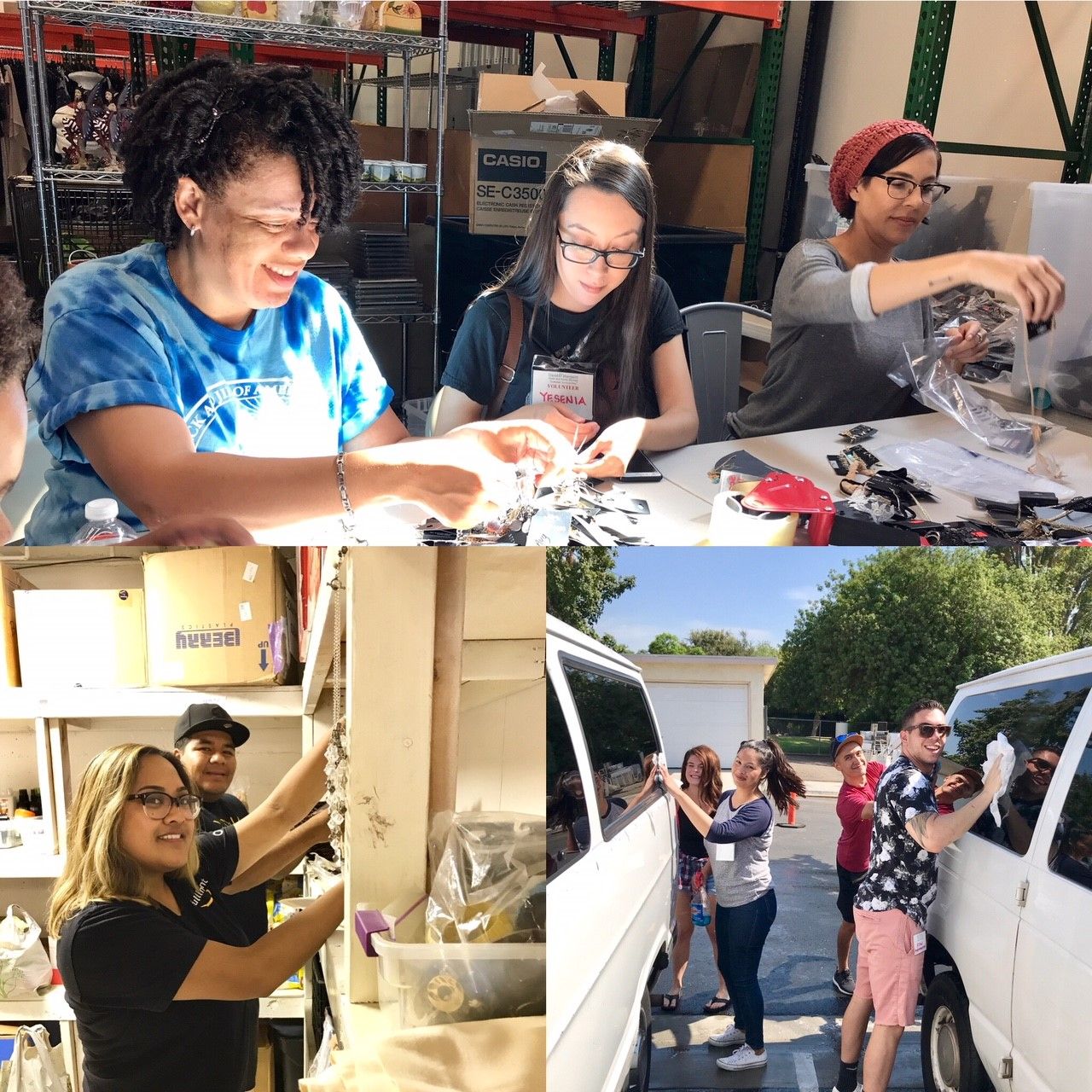 Thank you to all the hard-working volunteers who made Service Day such an amazing day!
Summer Service Day was a huge success thanks to the many volunteers whose sweat equity is a critical part of the equation that makes a difference in the lives of the youth, young adults and families served at David & Margaret. A heart felt thank you goes out to each and every of the almost 50 volunteers who chose to spend their time making a difference for foster youth and families that rely David & Margaret Youth Family Services.
So much was accomplished in the almost 200 volunteer hours that were logged at Service Day. Projects ranged from mulching and gardening to helping in the retail discount store to washing the vans that transport youth, and organizing the "birthday room".
We are thankful to the companies and organizations that encouraged their members to join us. This year we had folks volunteer from Amazon, ADP, The Moms Club of La Verne, Jack and Jill of America – Pomona Chapter, Shepherd Church, Med Aesthetics Group and more. We were thrilled to have families participate as well, and are so grateful to see the value of volunteering being passed on to future generations.
A special thank you to the volunteer who chose to celebrate her birthday giving back!
We hope you enjoyed the day as much as we did! From having our Executive Director, Charles Rich, cook up a pancake breakfast, to a yummy lunch and ice cream social we did our best to express our gratitude with food! It is just a small token of appreciation for all our amazing volunteers!
Keep an eye on our website and look for emails in your inbox about future volunteer opportunities.