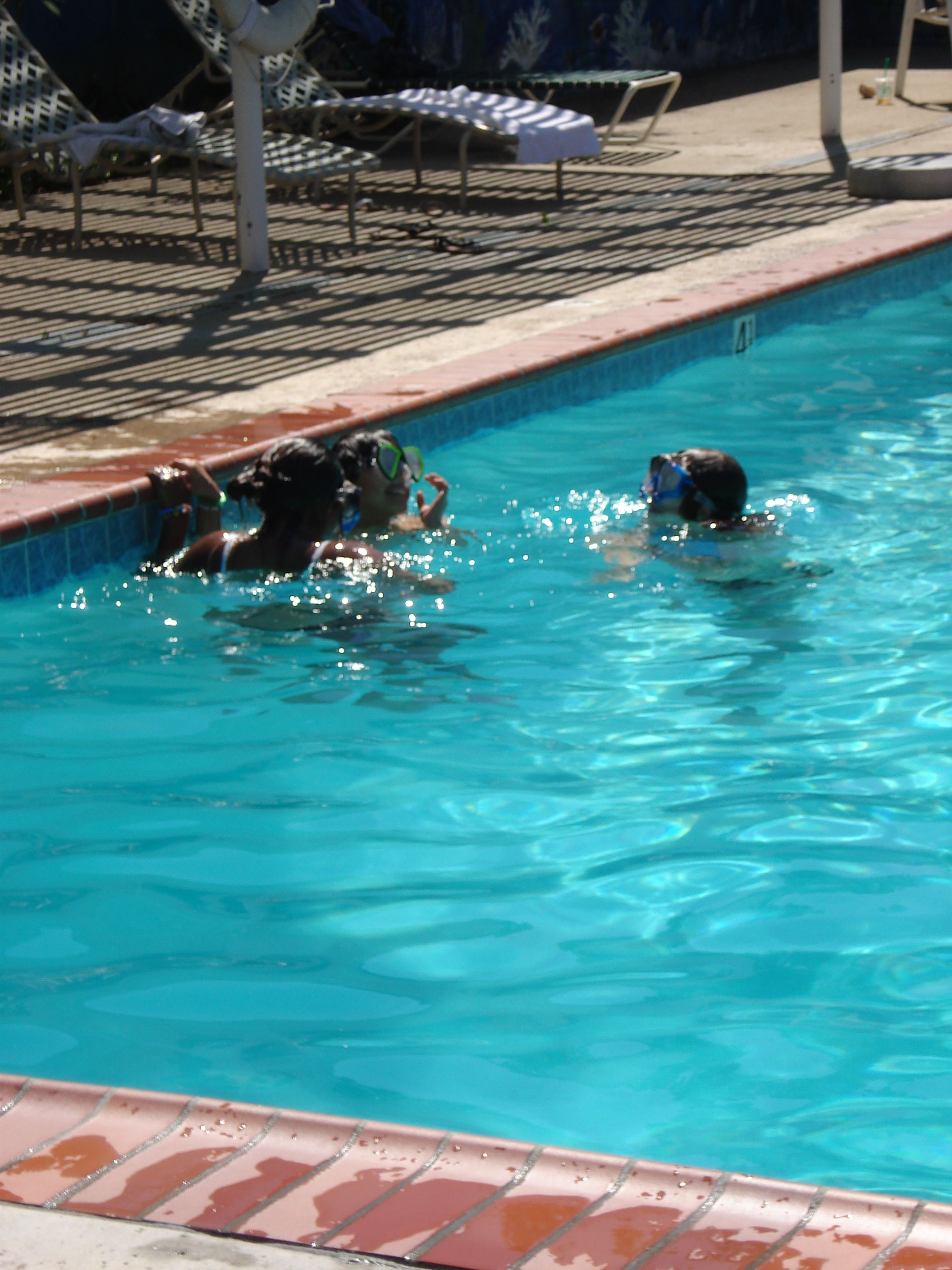 Summertiiiime, and school is out for the residents at David & Margaret Youth and Family Services! They have more activities available to them without leaving home than most teens do, including team sports, cycling, billiards, jewelry making, ceramics, painting, and other arts and crafts. They can also chill out with video games, or a dip on the on-campus pool.
They aren't limited to on-campus activities, says Recreation Program Supervisor Carlos Cisneros. "For every year since I've been here – 25 years – we've done an annual three-day, four-night camping trip up to Lake Arrowhead," he says. "We do tent camping, eat out, hike, rent ATVS, and go to Palm Springs."
Additionally, the residents can enroll in a three-times-a-week martial arts class at a nearby Chozen Martial Arts Academy.
Interested in broadening their horizons? You can share a skill, such as yoga or crochet, by becoming a recreation volunteer! Visit our Volunteers page to sign up and get more details. If you'd like to make a donation to the Recreation Program, the residents need beach cruiser bikes, Razr-style scooters, helmets, soccer balls, and passes to movie theaters, bowling, miniature golf, and other activities. visit How to Make a Difference for information on donations.