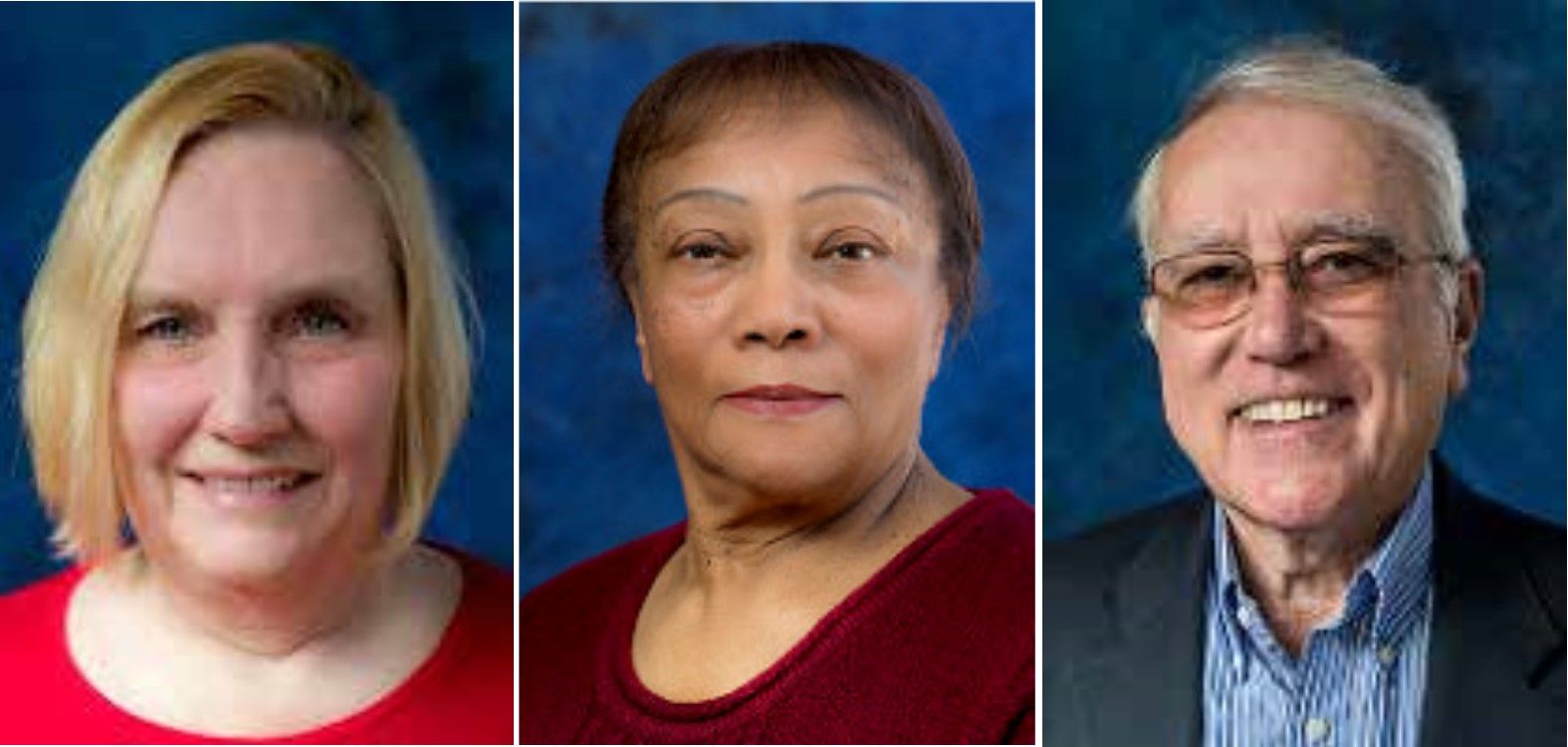 David & Margaret Youth and Family Services in La Verne is pleased to announce the newest additions to its 16-member Board of Directors. They bring a wealth of experience, vision, and passion to the 108-year-old social service agency. From left: Susan Hume Cross, Liz Martinez, John Norton
Susan Hume Cross is assistant superintendent of Business Services at Bonita Unified School District. She has been a school district chief business official since 1999, and has served many local districts. Formerly a partner at Vicenti, Lloyd and Stutzman, CPAs, she graduated summa cum laude from Cal Poly Pomona with a degree in business administration – accounting emphasis. She and her family have deep roots in San Dimas and La Verne. "As a life-long Methodist and a member of United Methodist Women, as well as resident of La Verne, I know what great work is done by everyone at David & Margaret" she says. "It is the finest type of hands-on organization, improving lives one on one, day by day. It's an honor to be asked to serve on the board of this great La Verne organization."
Kevin Kearney, a resident of San Dimas, is city manager of the city of Bradbury, says, "I've known about David & Margaret since I was a child, when I was assessed though the Learning Enhancement Center. Additionally, my wife served as a counselor with the agency about five years ago. She then continued to work with the staff and clients as a community liaison during her employment with Chaparral High School in San Dimas. It is through her numerous stories of the David & Margaret clients that I've really come to appreciate the organization and their mission." Kearney holds a master's degree in public administration. A father of two young children, he enjoys world travel.
Returning to the Board are:
William Boynton II, a retired supervising social worker for the Department of Children and Family Services in Los Angeles County, and a former president of the David & Margaret Board of Directors.
Elizabeth Martinez, who holds a bachelor's degree in sociology, and is retired after having worked in a number of industries, including 32 years in telecommunications.
John Norton, a retired fund raiser and college administrator who has worked at several highly visible schools, including Pomona College, and is a retired Navy officer and aviator.