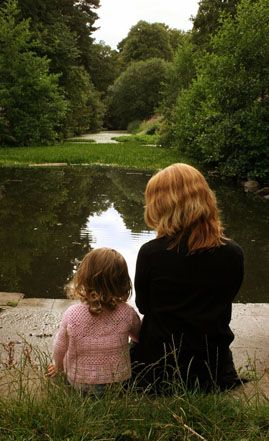 They say it takes a village to raise a child. We are all, as a society, part of that village. With more than 30,000 children in foster care in Los Angeles County alone, we need to ask ourselves who will raise them when their own families, for whatever reason, cannot. Could you help raise one, or a few, of these children? If you are willing, able, and have the resources to open your home, could qualify to become a foster parent (also called a resource parent).
David & Margaret Youth and Family Services has a foster care and adoption agency, and we welcome all singles and couples, and we are an open and affirming agency.
There a few requirements to keep in mind: You be at least 21 years of age; Your income should be adequate to handle your current living status without relying on the financial assistance that will be given to you to care for the children; You must pass a criminal background check; With our guidance, your home must meet state safety regulations; You are willing to attend pre-approval as well as post-approval trainings to help you understand and be equipped to work with the various issues that may arise when children are removed from their homes; Most importantly, you must be willing and able to be part of a professional team whose goal it is to help heal the child and guide him/her towards permanency, whether it means reuniting with parents or family or by perhaps considering making your home his/her forever home.
Caring for children who have been abandoned or neglected isn't always easy, as they have been hurt by adults who were supposed to care for them. However, we will help you from your very first inquiry through the entire approval process, which usually takes around three months. We will also be with you when you welcome your first foster child into your home. Our social workers are just a phone call away, every day and night of the year. If you have room in your heart to care for at least one of these 30,000 children who need a loving family, give us a call.
There is nothing more rewarding than knowing you can be instrumental in helping better the life of a child, whether it be for 24 hours or for the rest of their life. Every day a child is in a loving, nurturing, safe home means one less day of being fearful about what's going to happen to them now.
To find out more about being a resource family, please contact David & Margaret Foster and Adoption Agency at 800-4-FOSTER or Foster@DavidandMargaret.org.