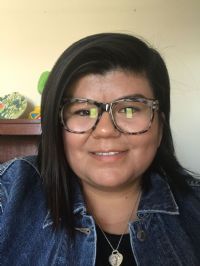 It's National Social Workers Month, so we're taking the opportunity to spotlight some of the amazing social workers and therapists we have at David & Margaret! Meet Rosio Mancera, clinical therapist!
"It has really opened up my eyes working with school age individuals. Each one is very much a distinct person, with their own different feelings. They are very humble and appreciative of everything you do for them, which is very gratifying and rewarding. It is really the reason I fell in love with this program. I started by volunteering as a caretaker of the children while parents went through different programs. And after I went back to school, I changed from studying to be a preschool teacher to social work. This is what I have always done, worked with children.
"The awesome thing about David & Margaret is all the different programs we offer. The campus is also very beautiful, and walking between different buildings can help to calm emotions."