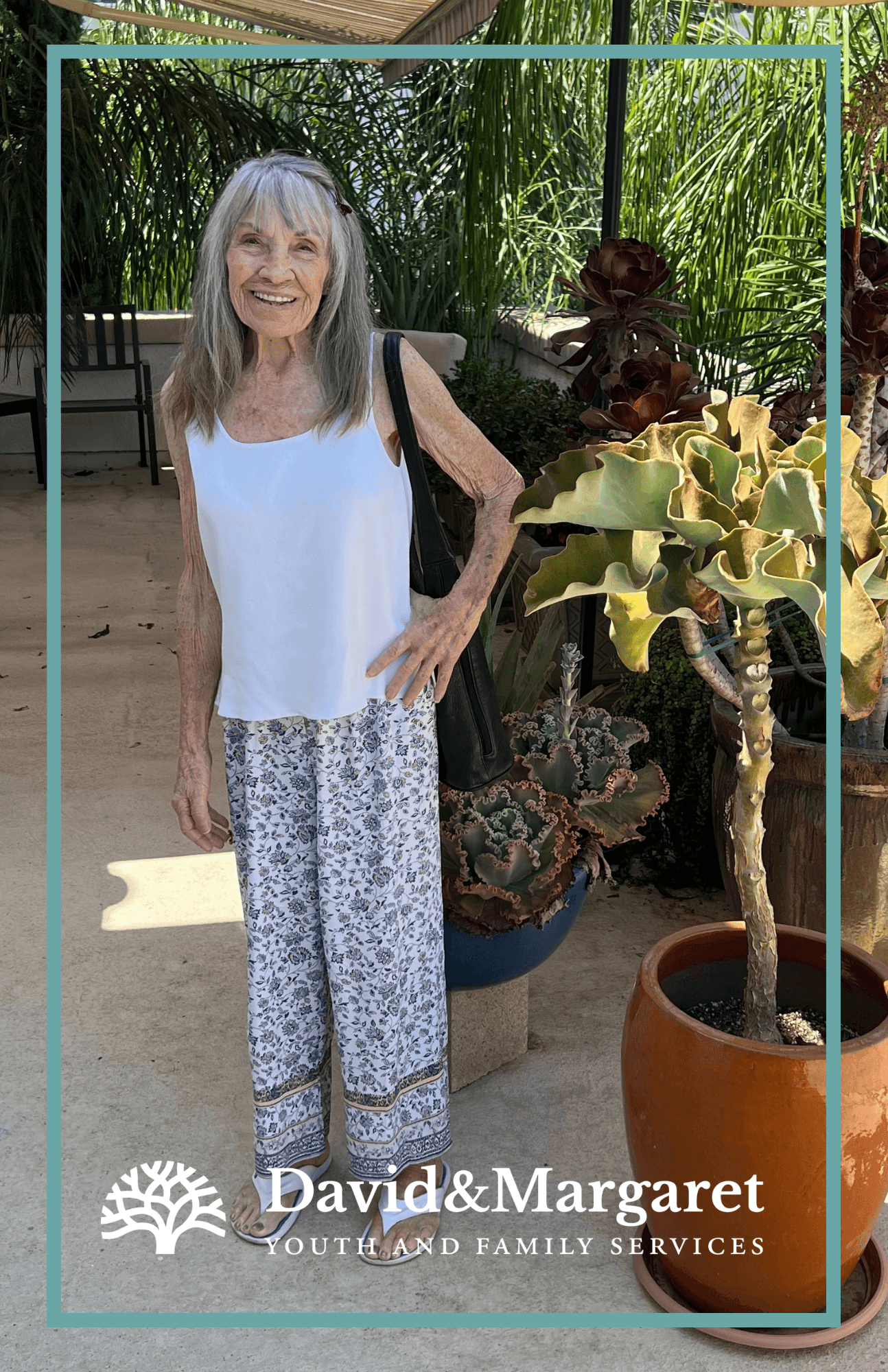 80 years ago in the year 1942, Carole and her two siblings came to David & Margaret's Home, now known as David & Margaret Youth and Family Services. At the tender age of 10, Carole's mother made the incredibly difficult decision to bring her children to David & Margaret's due to her inability to care for them while working full-time during World War II. At David & Margaret's, Carole, her older brother, and her younger sister were given a safe place to stay, nourishing meals to eat, and engaging activities to help support their growth and development.
Just this past week, at age 90, Carole came back to visit the place she remembers so fondly. Walking through the halls of the Whitney Building, she remembers exactly where her dormitory was located, down to the position of her bed (the third one in from the door!). She recalled that her younger sister, only about 3 years old at the time, was in a separate room across the hallway with the younger children and her brother was in a different part of the building with all the boys.
Carole remembers the matrons who cared for her and her siblings so lovingly. She recounts stories of listening to them read passages from the Bible and weekly trips to a local church, followed by a Sunday treat of nuts and berries.
While looking through some of David & Margaret's archival materials, Carole found her and her sibling's names in an old logbook, citing their birthdays and date of entry to the home. We were also able to find a few articles from the same year with details of Christmas celebrations and community involvement. One article sparked a memory from Carole of being a part of a choir group and performing at local churches and events!
While many of her memories have faded over the years, she remembers a sense of community most of all – where she was cared for, loved, and nurtured. Although she does not remember exactly what happened after their year-long stay at David & Margaret's, Carole and both of her siblings went on to live happy and fulfilling lives.
David & Margaret Youth and Family Services has seen many changes since Carole lived here, but our mission and values remain the same: to empower children, youth, and families. Carole and her family were thrilled to know that we are still around after all these years, helping children just like her and her siblings. As an organization, we have served thousands of children and families across Southern California for over 110 years and hope to be a part of many more journeys to come!
If you or someone you know has a history at David & Margaret and would like to schedule a visit, please reach out to our Community Relations & Marketing Coordinator at emccool@leroyhaynes.org.