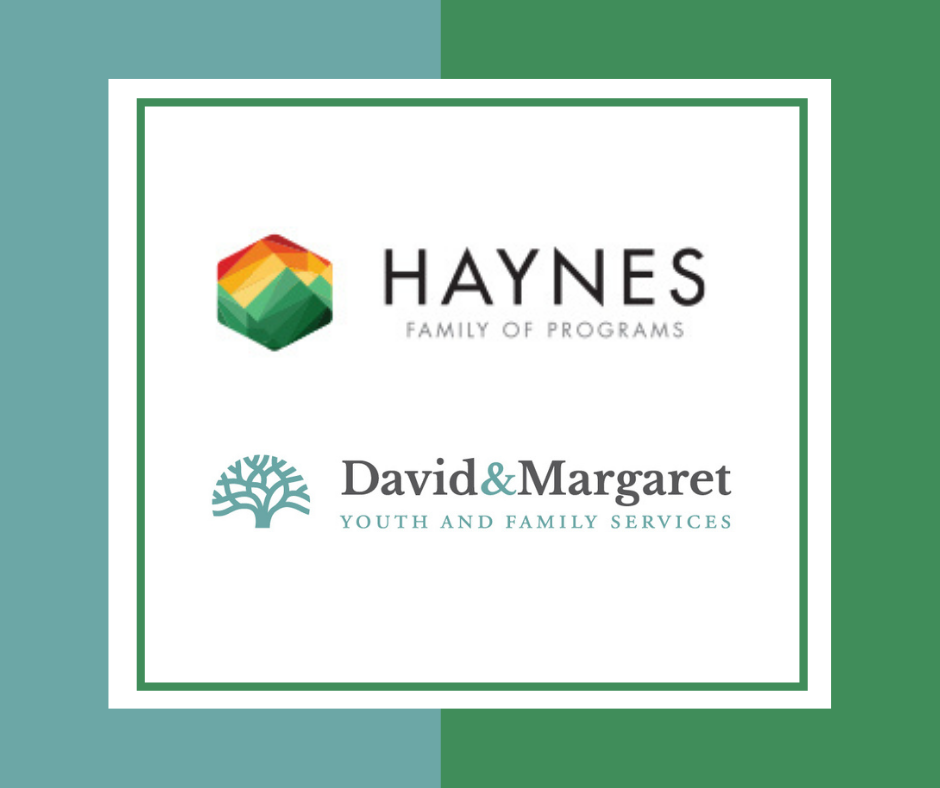 On behalf of the boards of directors of Haynes and David & Margaret Youth and Family Services, we are excited to announce that on October 30, 2020, we signed documents stating our intent to merge. The merging of these two organizations will expand the breadth and depth of services provided to foster youth, students with disabilities, and families in need of therapeutic support. With nearly 200 years of combined service to children and families, the blending of these two agencies allows for greater scale of innovative approaches to trauma- informed services, special education programs and residential foster care.
Although each agency will operate independently for a period, there will be one governing body and a common leadership team to provide oversight and assure integration.
Haynes Chief Executive Officer Daniel S. Maydeck remains at the helm, overseeing the agencies' combined resources and workforce of 650.
Together we will fulfill our shared vision and provide leadership during this paradigm shift in child welfare.
Read more about the Haynes Family of Programs here.