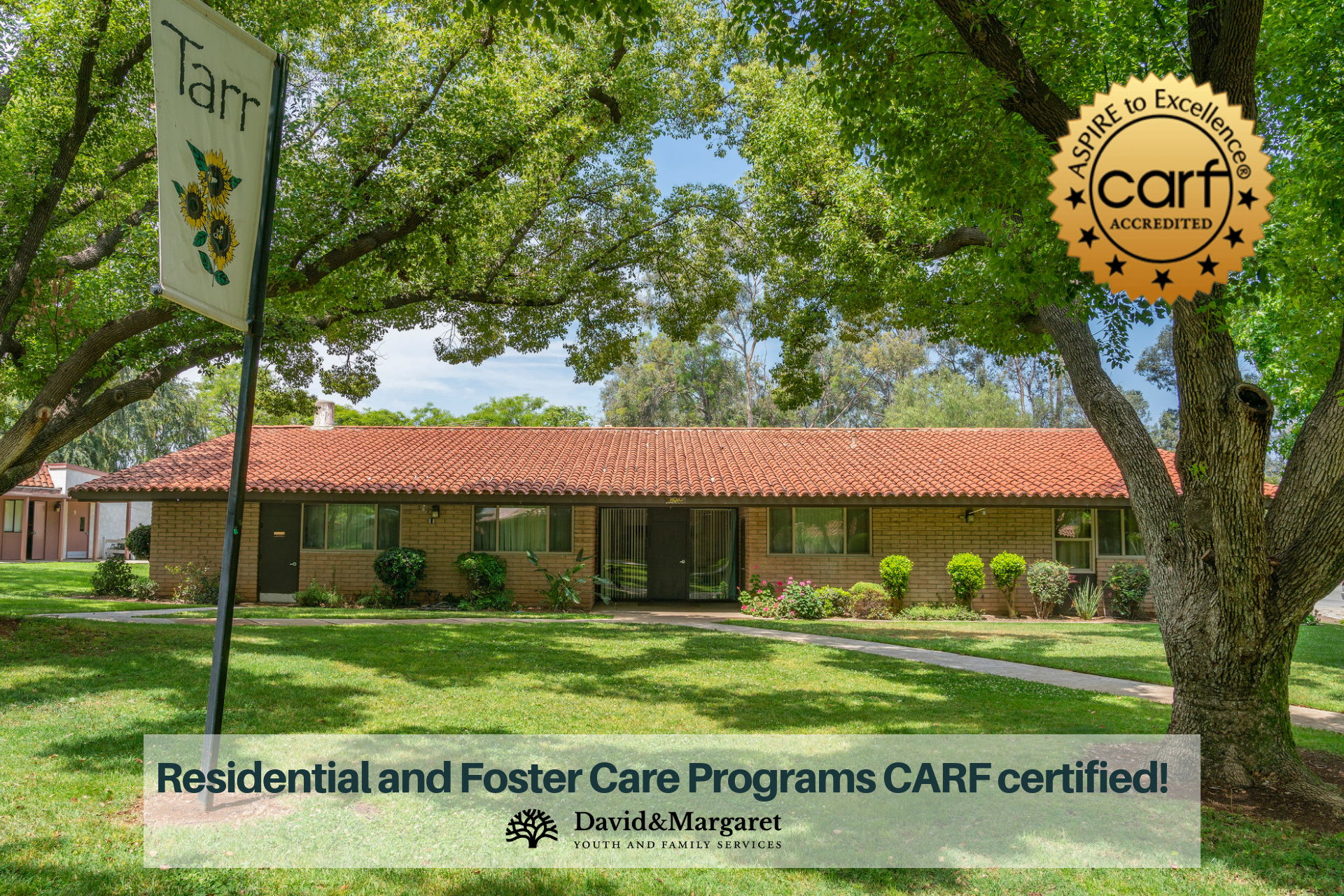 CARF International announced that David & Margaret Youth and Family Services has been accredited for a period of three years for its Foster Family and Kinship Care, Group Home Care, and Specialized or Treatment Foster Care programs. This is the first accreditation that CARF has given to David & Margaret.

This accreditation decision represents the highest level of accreditation that can be given to an organization and shows the organization's substantial conformance to the CARF standards. An organization receiving a Three-Year Accreditation has put itself through a rigorous peer review process. It has demonstrated to a team of surveyors during an on-site visit its commitment to offering programs and services that are measurable, accountable, and of the highest quality. 
"Though there are three main national accrediting agencies, David & Margaret decided to seek CARF accreditation due to agency and program standards that assisted us in identifying our strengths, while also identifying areas that we could improve," says David & Margaret Chief Program Officer Michael Miller. "As an agency, we were evaluated on more than 1,700 different accreditation standards. It was a challenging and at times nerve-wracking process, but in the end, it made us a better agency for the staff who work here, the stakeholders we work with, and most importantly, the children, youth, and families we serve."

David & Margaret Youth and Family Services is a nonprofit organization based in La Verne. Founded in 1910, it provides foster and adoption services, residential foster care, services for youth transitioning out of foster care, and other programs serving Los Angeles, San Bernardino, Riverside, and Orange counties.

CARF is an independent, nonprofit accrediting body whose mission is to promote the quality, value, and optimal outcomes of services through a consultative accreditation process and continuous improvement services that center on enhancing the lives of the persons served. Founded in 1966 as the Commission on Accreditation of Rehabilitation Facilities, and now known as CARF International, the accrediting body establishes consumer-focused standards to help organizations measure and improve the quality of their programs and services. For more information about the accreditation process, please visit the CARF website at www.carf.org.

For additional information, contact Community Engagement Director Maggie Bohlman at BohlmanM@DavidandMargaret.org or (909) 596-5921, ext. 3246.