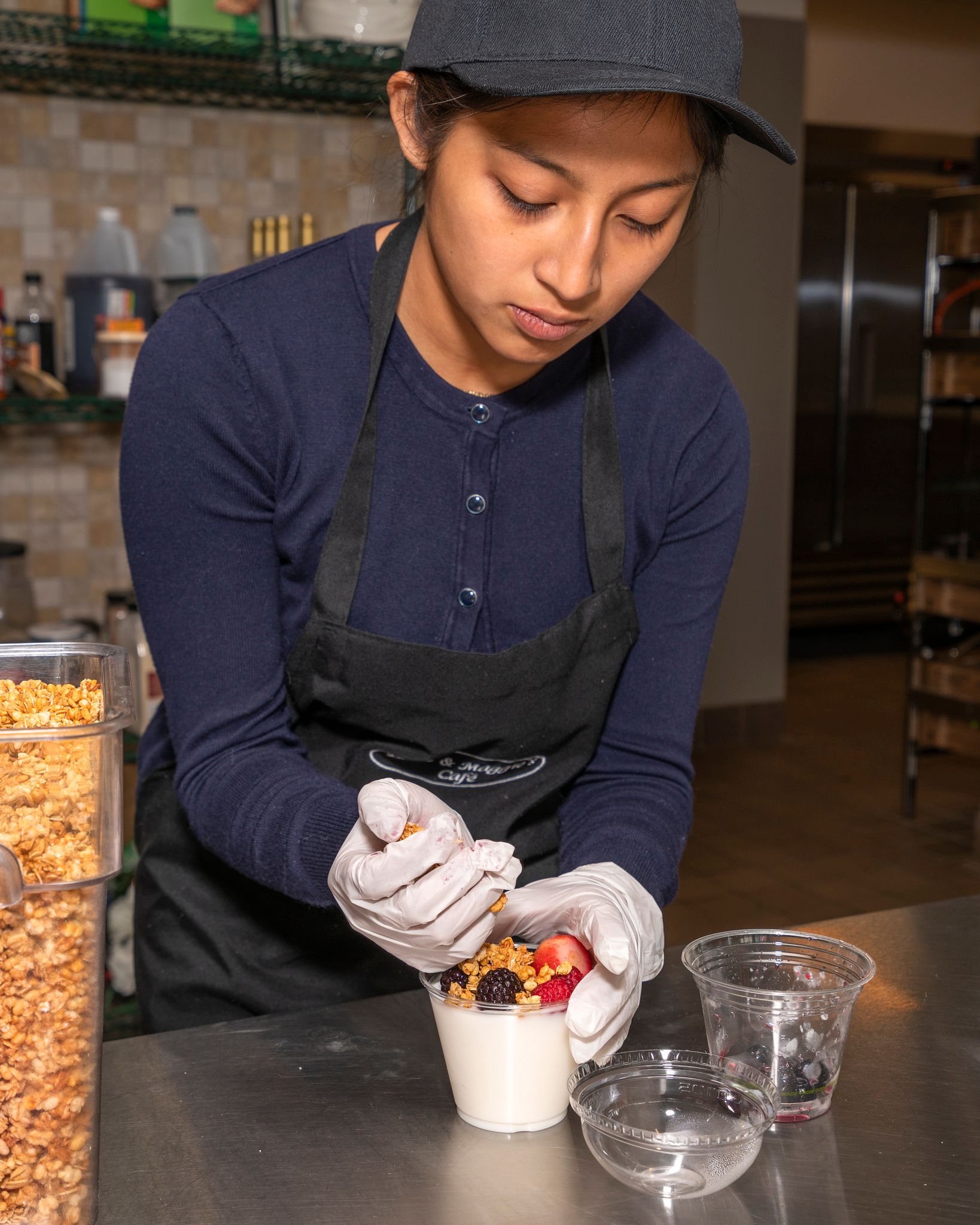 David & Margaret Youth and Family Services in La Verne is pleased to announce that it has received a $20,000 grant from the CLA Foundation toward the agency's Youth Workforce Training Program (YWTP), serving youth aging out of foster care.
"We are very grateful to the employees who nominated us for a grant, and to the CLA Foundation for providing much-needed funding for this program," said Charles Rich, executive director. "With their support, we can continue to help renew the hope of, and inspire change in, these at-risk youth to develop the skills and confidence to enter the workplace and build satisfying, productive lives for themselves."
"As a firm, CLA has a growing presence in California, and we are thrilled to create opportunities in the local community through our CLA Foundation," said CLA Foundation Board Member and CLA Principal Linda Saddlemire. "The work of David & Margaret Youth and Family Services aligns with our focus of creating career opportunities, and we are pleased to support them with a grant."
The YWTP serves youth aging out of foster care. In many ways, like other young adults, they are not quite ready to be out on their own, but unlike other young adults they face numerous other challenges such as: 
Nearly half of foster youth have learning disabilities or delays.
Only 58% of young people in foster care graduate from high school.
Foster youth do not have the guidance of a family to help them navigate the road to adulthood and career.
Half of youth who have aged out of foster care end up homeless or incarcerated.
The YWTP takes a multi-dimensional approach to improve employment opportunities for transitional age youth, increasing their odds of achieving self-sufficiency and economic security. This tailored plan allows for each youth to gain the skills they need to be life and career ready.  Equipping youth with the tools and experience needed to achieve economic security through educational attainment, financial literacy and employment prior to aging out of the foster care system not only benefits these individuals, it also helps build stronger communities.
Funding from the CLA Foundation will help cover the direct costs of delivering our urgently needed YWTP including paid internships in varied fields, life skills workshops, group career support and individual coaching when needed. It cannot be stressed enough that these beginning steps are necessary for youth aging out to start off their adult lives and careers. 
About David & Margaret Youth and Family Services
Established in 1910, David & Margaret serves more than 1,400 clients annually through a comprehensive range of programs. In 2015, the Cedar Springs Apartment complex opened on the agency's campus to provide increased housing and supportive services for youth transitioning out of foster care. In 2017, the Youth Workforce Training Center opened, featuring a store and café that are open to the public, to give transitional age youth valuable work and life skills and experience. To learn more, contact Community Engagement Director Maggie Bohlman at (909) 596-5921, ext. 3246, or BohlmanM@DavidandMargaret.org, or visit the agency's website at www.DavidandMargaret.org.
About the CLA Foundation
CLA exists to create opportunities for their clients, their people, and their communities through industry-focused wealth advisory, outsourcing, audit, tax, and consulting services. As part of this focus, their CLA Foundation formed in 2015 with a mission of "creating career opportunities through education, employment, and entrepreneurship." The CLA Foundation is unique in that every dollar raised and granted comes from a CLA team member. To date, the Foundation has granted more than $2 million to over 100 organizations across the country. To learn more, visit www.claconnect.com/foundation.