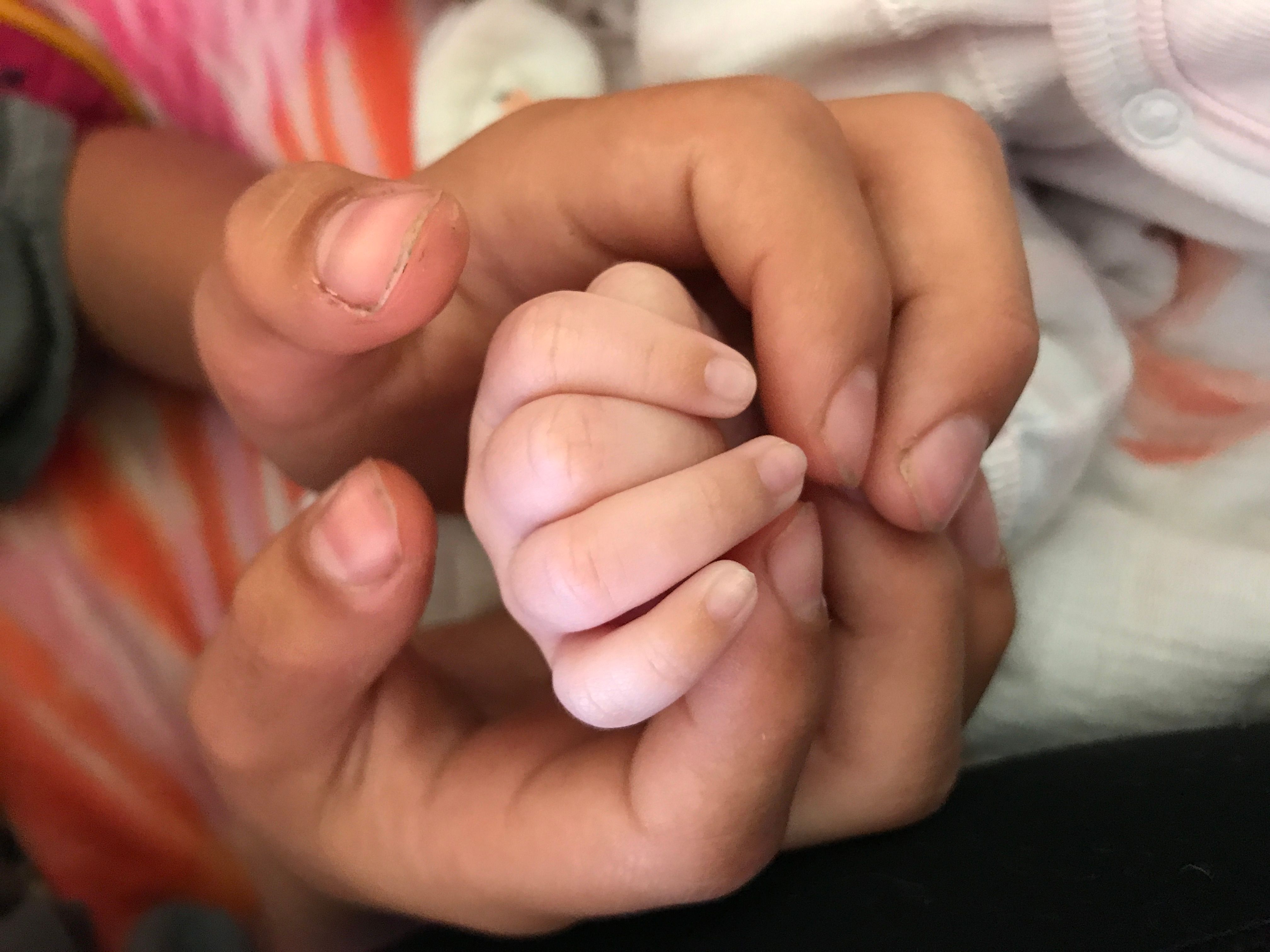 This story is true but the names and some identifying features have been altered. This story is mine, but not mine alone and protecting the privacy of those involved is important. 
Our little, but awesome, family of two was created through fost-adoption. My daughter and I have been a family of two, ready to take on the world and meet whatever challenges come our way for the past ten years. But last month that all changed in the most unexpected of ways. 
Ours was not a typical fost-adoption as there was no bio-family involvement at any step of the process. We had no family visits and no communication. It made for a very simple and relatively fast adoption process. I know some basic information about her birth mom, she suffers from mental illness and drug addiction, but that is about it. We do not know who the birth father is. My daughter was taken from her bio mother at birth due to exposure to alcohol and drugs. This has left a lot of questions for us both about my daughter's medical and family history. 
For my daughter it has also meant loss; loss of knowing her bio-mother, loss of her origin story; loss of a connection to her past. Once or twice a year she will break down in tears worrying about her birth mom, missing her, even though they never met, wondering and worrying if she is ok. While I have always had a name for her birth mother, I have been hesitant to reach out to her as I have learned that she has been in and out of jail for various small offenses. I felt that instability would not be best for a young child, and so had not tried to establish contact. 
One day last month I received a voice message from the head of our adoption agency. I thought maybe she wanted me to speak at an event or something. We had been in touch over the years so it wasn't that unusual to see a call from her. When I called her back it was a conversation that changed our lives! That may seem an extreme statement, but it is true - this one call changed our lives. 
It seems my daughter had a new bio-half sibling in foster care and they wanted to know if I was interested in adopting her!?!! My world was shaken! This was a question I never thought I would have to answer. I was too old for a baby. My daughter was at an age where I was truly enjoying our adventures, and there were no more diapers, tantrums, or naps to slow us down. We have a great time together, and it is so much easier than parenting those first years. Also, my daughter being ten meant she and the new baby would never have shared interests or activities, and further I would be catering to two very different sets of needs and schedules. I ultimately, and with a large amount of sadness, said no I wouldn't adopt the new baby, but we very much hoped to be a part her life.
The adoption agency said they would work to place her with a family that wanted to have a relationship with us, so that she would know her older (half) sister. This sounded great. We started getting to know the baby through visits with her and her foster mom, while she waited for her forever family. Then, suddenly, as often happens, there were grandparents who wanted to take her. These relatives were not related to my daughter as they were on the paternal side and while my daughter's paternity is unknown a DNA test confirmed she does not share a father with the baby.  
But there was more! There was an 8 year old boy the grandparents were raising who was a full sibling to the baby and a half sibling to my daughter! Just like that my daughter had two siblings. The grandparents are going through the process to get custody of the baby and raise her along with her sibling and another older half sibling they are raising. 
The grandparents are in contact with the bio-mom of the kids and reported that she is not well. Her drug addiction is a major force in her life. She has contact with them and the 8 year old, but it is inconsistent. My daughter wants to meet her bio mother, which is only natural. We are discussing mental illness and drug addiction and I hope she will understand the limitations of her bio-mother are a result of those things. I am scared to introduce someone into my daughter's life that will likely hurt her. However, she is her birth mother and having a relationship with her, even an imperfect one, is better than not knowing her.  And ultimately, we are all family. I am not sure when she will speak on the phone to her birth mother, or when we will meet her. However, that day is coming.  I worry it will be hard for my daughter. I anticipate there will be some heartache, I will be there to support them both the best I am able. Loving my daughter fully, means helping her navigate this part of her identity and being there for the highs and lows that this new relationship will bring to her life. 
Last week my daughter and I drove to the adoption agency that created our family to visit with her baby sister and to meet her brother! They look alike, and they easily fell into conversation and played. It was a momentous day, one that has created new relationships and expanded our family forever. While we remain a family of two our extended family has grown in the happiest of ways and my daughter now has siblings to get to know and bond with.  And however it goes when she meets her birth mom and wherever it goes from there, we will together welcome her into our lives. No matter what I will be here for my daughter and will help her navigate the complexities, love and joy of our newly expanded family. 
Want to explore whether foster or adoption is right for you? Contact our Foster Family Agency at (909) 596-5921, ext. 3189, or Foster@DavidandMargaret.org.