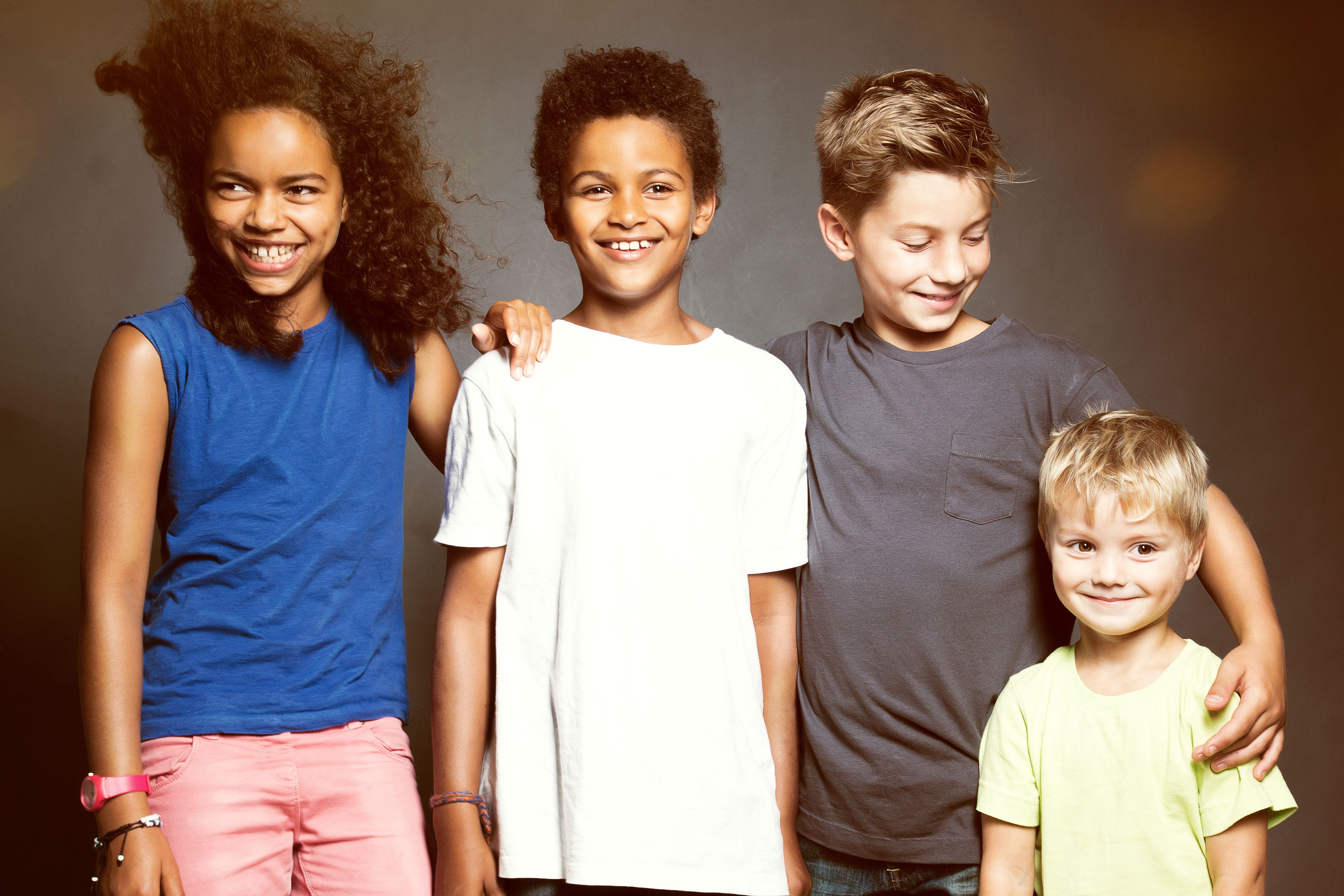 Cheryl White is known around the David & Margaret Youth and Family Services campus as "the lady who adopted all those kids."
White, a night intervention counselor at the agency, explains it as "a love for children – my mother and grandmother were respite parents" who were legal guardians of youth in the foster care system. "I've worked with kids all my life, and I'm blessed to be able to do what I love to do and extend that into our home. I was going to do one kid at a time, but I went from respite care to foster care." In addition to David & Margaret, Cheryl has worked at a variety of jobs dealing with youth, and was a teacher assistant in the Pomona Unified School District for 10 years.
Her own son was 9 years old when the adventure began and Cheryl accepted guardianship of a 6-year-old girl. Two days later a 2-month-old boy followed, and a few months after that, a 7-year-old girl joined them. The family was completed a month later with a 2-day-old boy. She remained guardian of the girls (whose biological parents did not relinquish their parental rights) until they emancipated, and adopted the boys.
"They've always known that they were adopted," she said of her younger sons. "If you wait until they're adults to tell them, you can lose a lot of trust. I gave them copies of the birth certificates with their original last names."
How did her own son feel about his suddenly enlarged family? "He went along with it," she says. "They're his sisters and brothers, and still are to this day. You can't tell that they aren't biological siblings. They're very supportive of one another; they are there for one another and care for each other."
The children came to Cheryl through David & Margaret's own Foster and Adoption Agency. She started at David & Margaret 29 years ago, worked with the at-risk youth for five years, then took time off to parent her brood of five children before returning in 1999. "I had plenty of help from my extended family, mostly with babysitting," she recalls. "They never made a distinction between biological children in the family and the adopted and fostered ones."
As a seasoned foster and adoptive parent, Cheryl has this advice for anyone considering taking the plunge: "If you can get kids out of the system, do it. They need the love and support of a family and to know that you may not have walked in their shoes, but you understand and are there for them. It takes a lot of patience because you don't know what you're going to get or how it'll turn out. But it's beneficial in so many ways for everyone involved.
"I would say that because you do grow attached to the kids and don't want them back in the system, do guardianship or adopt," she adds. "It gives kids the security that they aren't going anywhere, and it's better for you as the parent. The drawback of guardianship is that the parents can petition the court and get their kids back. I was blessed to get four kids and keep four kids."
Want to explore whether foster or adoption is right for you? Learn more at our orientations in English or Spanish, or contact our Foster Family Agency at (909) 596-5921, ext. 3189, or Foster@DavidandMargaret.org.