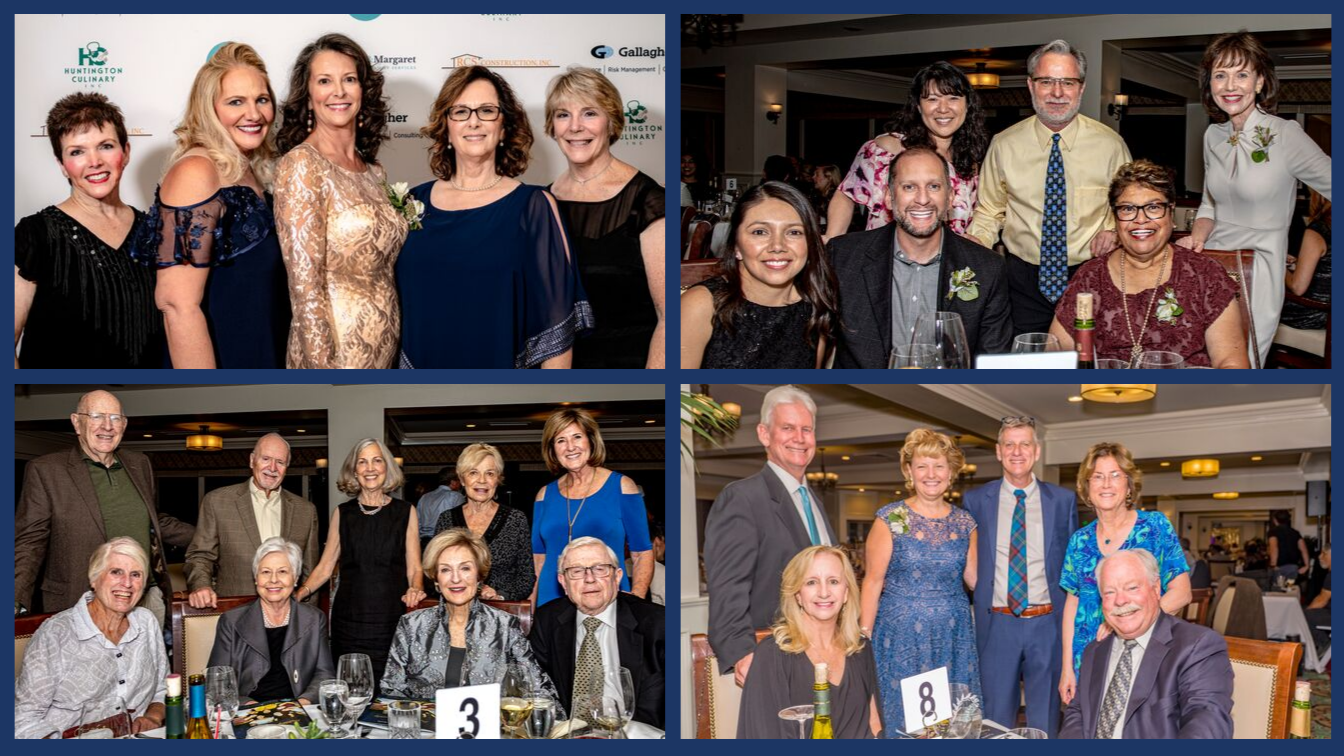 The 12th Annual Gala, Fostering Community, was definitely a night to remember! The community truly came together; with over 175 attendees, who collectively helped raise over $60,000! The funds will provide much needed support to at-risk youth and young adults with a history of foster care.
The evening began with an intimate reception featuring drinks, hors d'oeurves, and wonderful conversation. The opening reception was a new component to the Gala and proved to be a delightful addition.
In-between programs, guests enjoyed live music by harpist Katrina Saroyan, Craft beer tasting provided by La Verne Brewing Co., caricaturist illustrations and photo booth fun provided by Issa Photobooth! Attendees also participated in a silent and live auction featuring family park-hopper Disney tickets and hotel stay, a week getaway in Hawaii, cruise lunch dates, horseback riding and more.
Following the reception and socializing came the presentation of the Gratitude Award, honoring Cindy Walkenbach for her unwavering support of the youth involved with David & Margaret. Cindy's dedication can be traced to the early 1980's, when she worked in the Bonita Unified School District and was introduced to a few students involved in the programs at David & Margaret. Since that time, she has been a passionate advocate for youth in foster care and served 18 years on the Board of Directors, eventually becoming Board president in 2011.
Also honored this evening was Joel Ramirez, the Henry Kuns Award recipient. This award is named after the founder of David & Margaret and honors a youth who has aged out of foster care and despite all obstacles is thriving. Joel has been with David & Margaret for a couple years and is successfully balancing two jobs, his full-time student load, and currently supports his partner and child. Joel is a true demonstration of the incredible future youth with a history of foster care can have if only given the tools and opportunity to do so.
It was evening full of love, laughter and fun. Thank you to every supporter, sponsor and valued community member who attended David & Margaret Youth and Family Services 12th Annual Gala. Each and every attendee has helped enrich the lives of youth and young adults with a history of foster care!