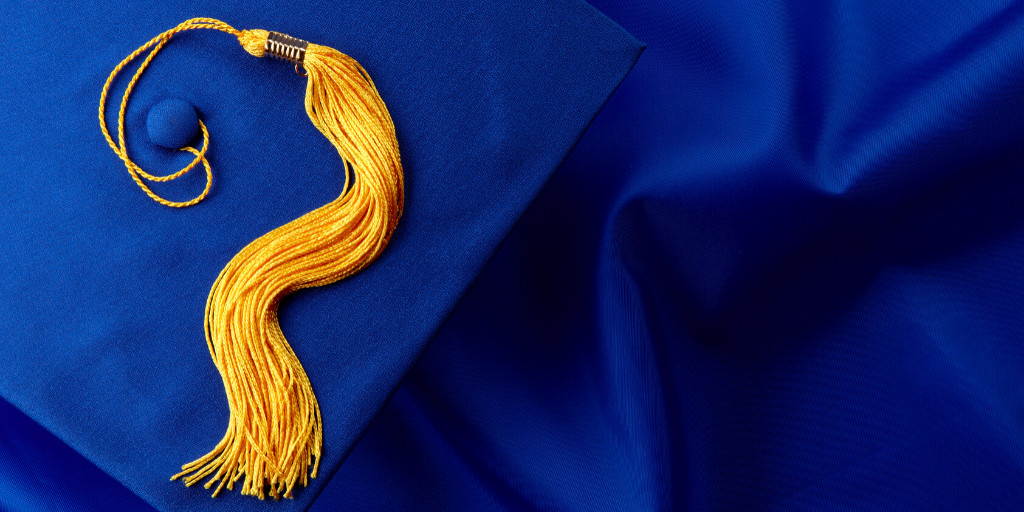 Graduation is a meaningful milestone; a celebration of all that has been learned and overcome through years of hard work. Amidst everyday challenges, extraordinary circumstances, and even a pandemic- Joan Macy School students persisted.
Although a traditional ceremony was out of the question, Joan Macy staff were determined to make the day as amazing as possible for these young learners. Everyone worked together and orchestrated a drive-by graduation ceremony, visiting each of the seniors. Claudia Enriquez, JMS Program Assistant, describes the event, "School vans were decorated, banners were printed, balloons were flying, and cheers were on blast celebrating our Graduates!" Graduation has always had a special place in Claudia's heart. "[It] is very gratifying. I'm always the one that's crying." She confesses. "Students, staff, and parents have worked hard to make this dream come true for these 9 graduating seniors. This will surely be a year to remember!"
Congratulations to all our Joan Macy School Class of 2020 graduates!
"Take pride in how far you've come. Have faith in how far you can go. But don't forget to enjoy the journey." Michael Josephson
Joan Macy is located at David & Margaret Youth and Family Services in
La Verne Ca., and serves at-risk youth grades 1st-12th, in the surrounding communities. Students benefit from small class sizes, caring student-teacher relationships, and individualized curriculums. If you have a learner at home and are interested in hearing more about Joan Macy School, please contact us Today. 909-596-3173 EnriquezC@DavidandMargaret.org