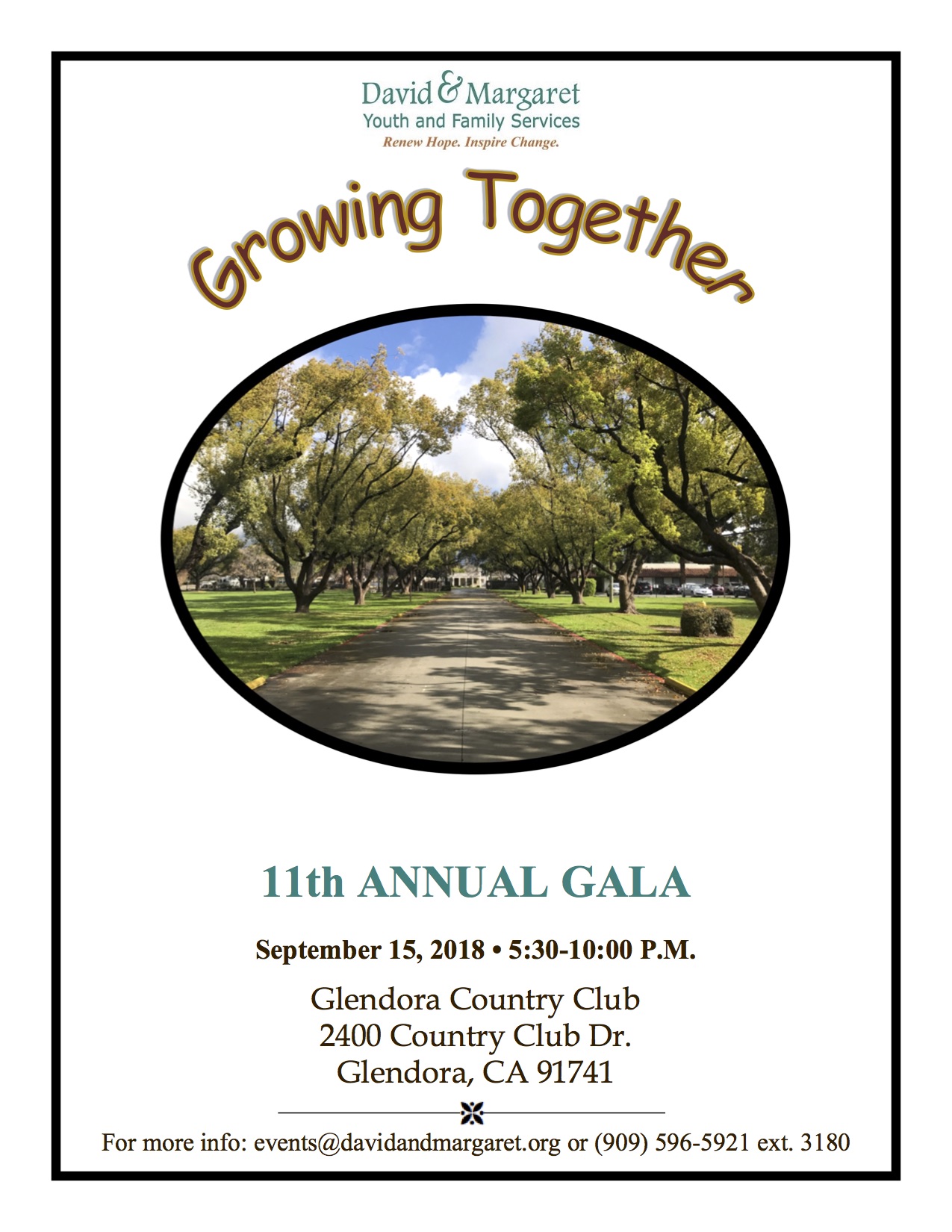 Growing Together is the theme of David & Margaret's 11th annual Gala on Saturday September 15, 2018 at 5:30p.
Alec Mapa will be our MC for the evening,
Learn about the important work being done at David & Margaret. Hear from some of the amazing young adults who have overcome many obstacles and succeeded in their goals with the support of David & Margaret and you!
Silent auction, fund a need and raffles through out the evening.
Make sure to arrive at 5:30pm as the evening kicks off promptly with the Citrus College Jazz Quartet, complimentary Last Name Craft Beer tasting, Photo booth, and silent auction on the patio for sunset.