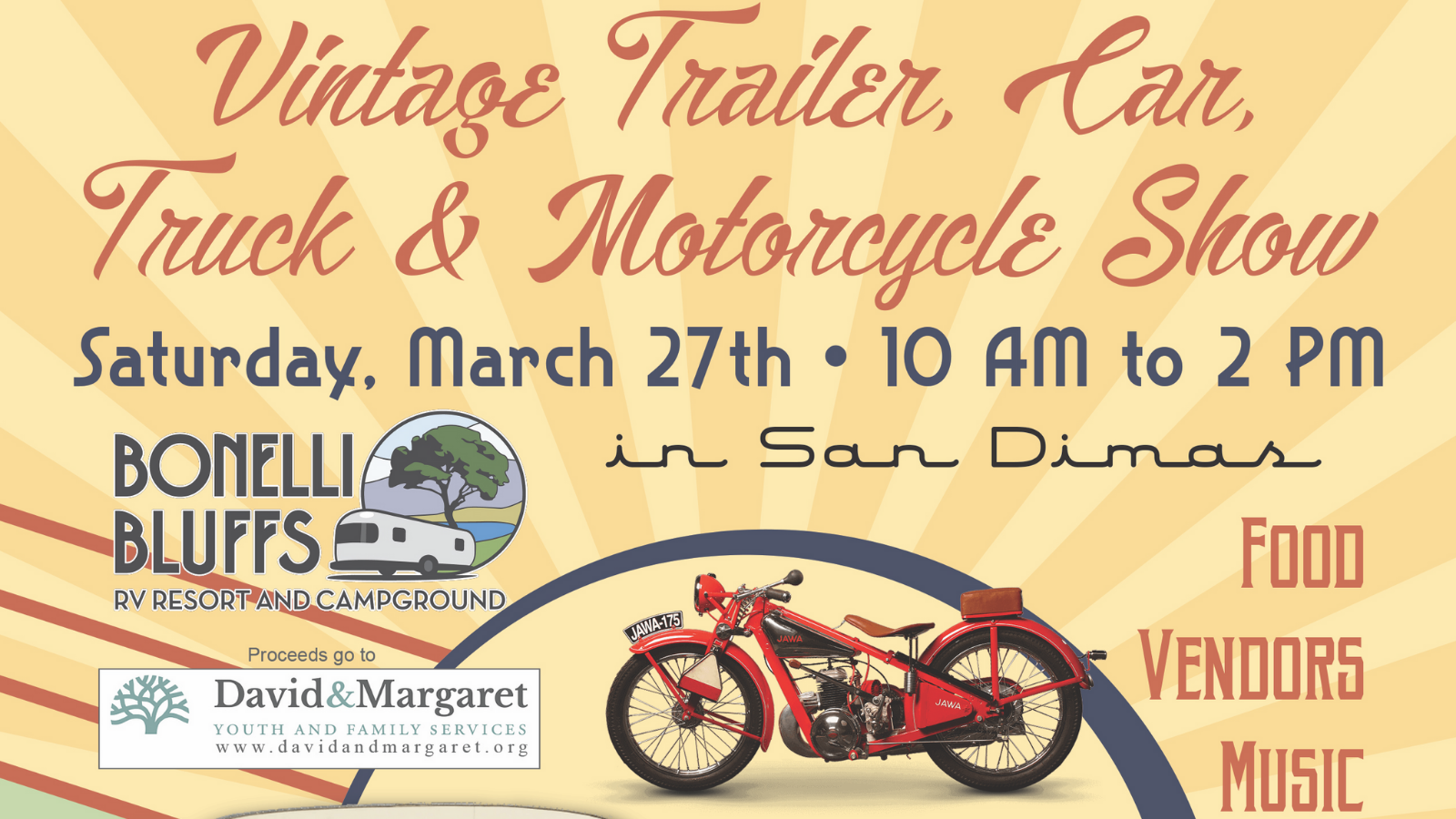 Volunteers Needed!
Hello everyone!
David & Margaret has partnered with Bonelli Bluffs RV Resort and Campground in San Dimas for their upcoming Vintage Trailer, Car, Truck and Motorcycle show- D&M will be their beneficiary for the event and we couldn't be more excited. 
We need volunteers to help with the event on Saturday, March 27 from 9am-2pm. The event is entirely outdoors, masks are required (double masks encouraged). 
It has been so long since we were able to work with our wonderful volunteers, we hope those who feel safe doing so will join us once again! 
Please Register Below if you are interested in volunteering for this event! 
For more information contact Jadie Delgado at delgadoj@davidandmargaret.org.
This is a private event with approval from the health department.*