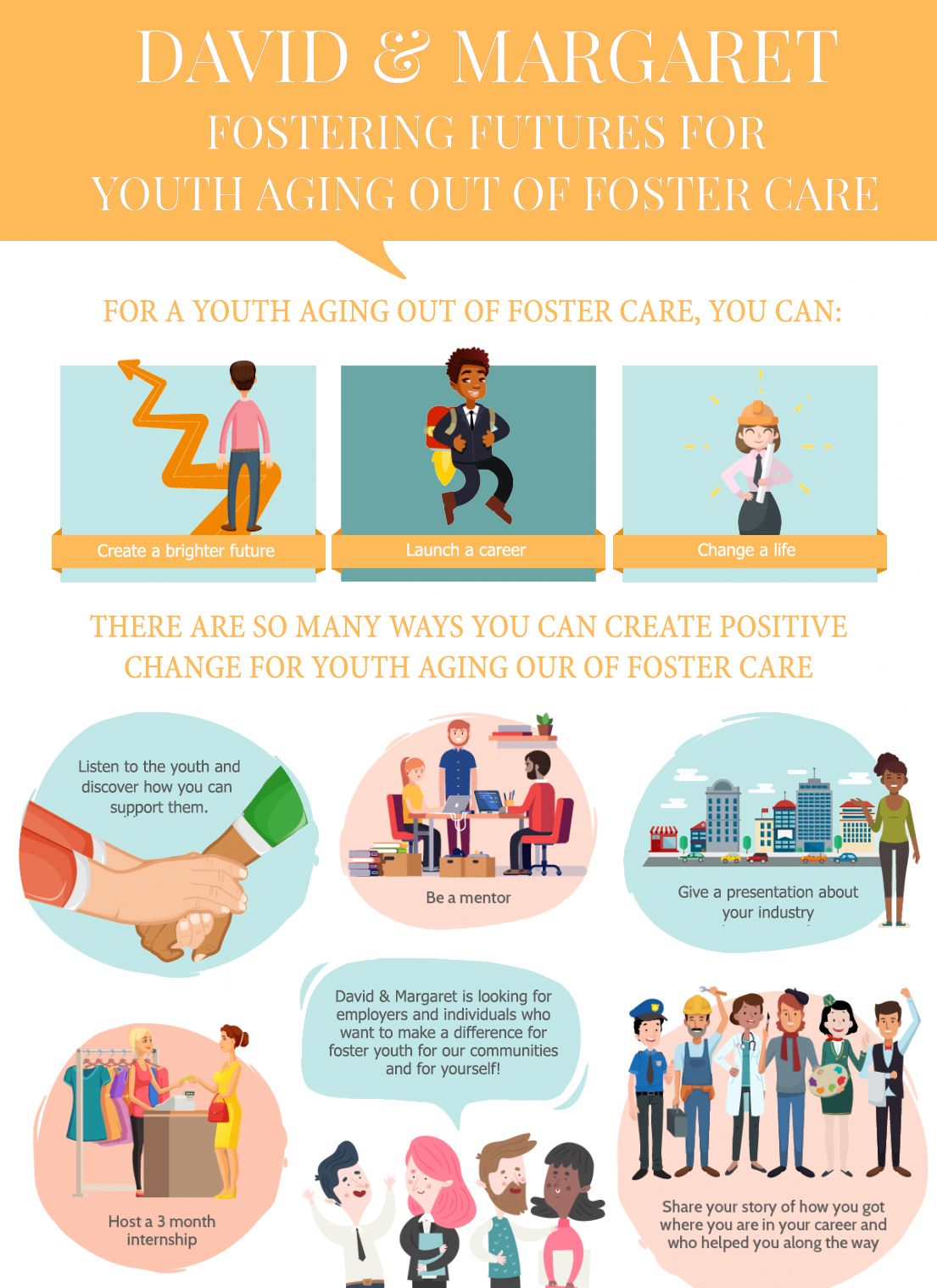 Internship opportunities are an important part of the learning experience for transitional age youth. In the Youth Workforce Training Program, business partners in the community provide the opportunity, while David & Margaret provides their pay. There are also other ways you can significantly support TAY in our community. 
To find out if your business is right for a transitional age youth internship or if there are other ways you can make a difference, contact:
Jessie Sandoval
(909) 964-1446
SandovalJ@DavidandMargaret.org.