Capital Improvement Fund
The Campaign for David & Margaret, our capital campaign launched in 2015. We are happy to report,  the Cedar Springs Apartments and the Youth Workforce Training Center, have been completed and are changing the lives of foster youth aging out of care every day!  Many of you made that possible. Thank you!
We are now focused on the next round of capital improvements, which include creating a transitional youth center and much needed residential cottage renovations.  Our goal for 2018 is to raise  at least $750,000 to be able to begin the projects listed below:
We invite you to join other like minded members of our community and change the lives of foster youth. You will be be helping them create a better future for themselves and for our community.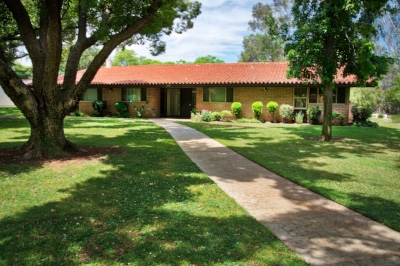 Creating spaces that are welcoming, safe and with access to supportive services is invaluable to youth who may not have other options. Your gift will give them that safety, belonging and hope. 
A little more about what this phase of the capital campaign will accomplish:
Transitional Youth Center
David & Margaret will be making use of space vacated by moving the retail store to its new expanded location to create a new Transitional Youth Center. Youth aging out of foster care need a safe place to congregate and supportively 'hang out' with other transitional youth. Transitional Age Youth need to know they have somewhere to go where people care about them and where they can find a place and the resources needed for self-care. Staff offices would also be present at the Center, allowing close staff accessibility to youth for support, coaching and training. 
The center will enable:
a holistic approach to well-being for youth aging out of foster care.
recreational and free-time activities, including a pool table, lounge area, flat screen TV, access to a well-appointed gym, and an outdoor basketball area.
shared work space with computers and a printer for job research, preparation and submitting of resumes, applying to colleges or training programs.
a career library with job-training books and resource materials.
kitchen facilities and meal area, with fruit and healthy snacks available.
a 'lending' wardrobe and dressing room with mirror to facilitate proper attire for job interviews.
private meeting spaces to meet with therapists, counselors and coaches.
We hope this sounds as good to you as it does to the youth who have helped define this space through a series of focus groups. The ground breaking for this project is scheduled for November, but can only happen if the resources needed are secured. Please donate to this important Transitional Youth Center. You can be the bridge to a healthy self-sufficient future for youth aging out of foster care.
Renovate Cottages - The cottages offer residential services to approximately 275 females per year - age 11 to 17 - from the foster care or juvenile justice system. Each cottage serves a maximum of 10 girls at any given point in time.The first cottages were constructed in 1964 and each requires renovation to address normal wear and tear, increase energy efficiency, reduce day-to-day maintenance costs, and make them feel as much like home as possible. The cottages are intended to provide a structured home-like environment to support healing from trauma, abuse, and neglect.
Renovations will include:
removal of acoustical/popcorn ceiling
interior painting
bathroom remodeling
replacement of plumbing pipes
replacement of heating
ventilation, and air conditioning systems
installation of attic insulation
remodeling of bedroom closets
installation of window coverings
flooring replacement. 
replacement of worn-out furniture and
new appliances such as refrigerators, dishwashers, stoves/ovens, microwaves, and laundry washers/dryers
Most of youth accessing services at David & Margaret have income below poverty; are at risk of homelessness; approximately 50% of the youth we serve are Latina, 33% are Black/African American, 10% are White, and 7% are other or multiple ethnicities.