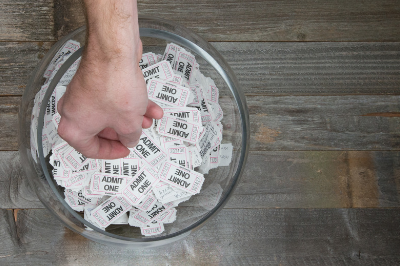 Do Good, Win Prizes
Employee Giving Campaign Raffle
The Employee Giving Campaign provides employees an opportunity to donate to D&M, which means a lot to potential funders, especially. We truly appreciate the employees who give back this way. As an incentive, each quarter we draw the name of a participant for a nice gift. Jessie Sandoval, Employment Coach, YWTP; Charlena Pikes, AM Counselor, STRTP; Carla Gonzalez, AM Counselor, DUCO; and Sonia Gudino, Night Counselor, DUCO, were the lucky winners this year. Want to be part of the drawings? Contact Community Engagement or watch for sign-up information in early 2019!
Healthy Lifestyles Pay Off, Literally
Speaking of raffles, employees who engage in healthy activities (such as walking at lunch) can take part in a wellness drawing sponsored by Human Resources. Congrats to the employees who won wellness incentive gifts in 2018 (a health-related item such as a Fitbit): Laura Sinay, Case Manager, TSC; Brittany Carranza, Case Manager, TSC;  Augrea Garcia-Leal, Case Manager, TSC; Dinna Hervy, Case Manager Aide, DUCO; and Sylvia Valenzuela, Student Resource Specialist, Joan Macy School. If your New Year resolutions include getting fit, contact Human Resources to find out how to get in on the raffle.