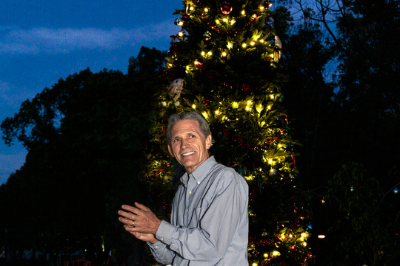 A Letter from Executive Director Charles Rich
A big THANK YOU to all our staff for hanging in there with all the crazy changes we have gone through this year. It has been difficult and challenging, but we have made many positive changes and giant leaps in being able to provide better resources  to Renew Hope and Inspire Change for those who need our services! 
The amazing way we passed accreditation shows the ability we have to make things happen, and has been the icing on the cake. The clients we work with are the most important reason we are David & Margaret, and it is those who work closest with them who have the ability to make the greatest difference. 
However, we realize that it takes all of us, working together, to make that happen. As we move forward and continue to find ways to hit on all cylinders in each department, and better live our values, even more amazing things are ahead of us. What a blessing it will be for those who utilize the resources we provide! I wish you all a wonderful holiday season.