HAYNES FAMILY OF PROGRAMS AND DAVID & MARGARET YOUTH AND FAMILY SERVICES ANNOUNCE MERGER OF PROGRAMS.
Today, we are excited to tell our community, our partners, our families, and friends that Haynes Family of Programs and David & Margaret Youth and Family Services are merging together as one organization - creating the opportunity to increase and expand necessary and essential services and care for foster youth, students with disabilities and families in need of therapeutic support and more. 
For both organizations - who have nearly 200 years of combined experience in their respective specialties - this next chapter is one of strategic growth, focusing on programs and services for transitional youth, housing and vocational training, education, foster care and adoption.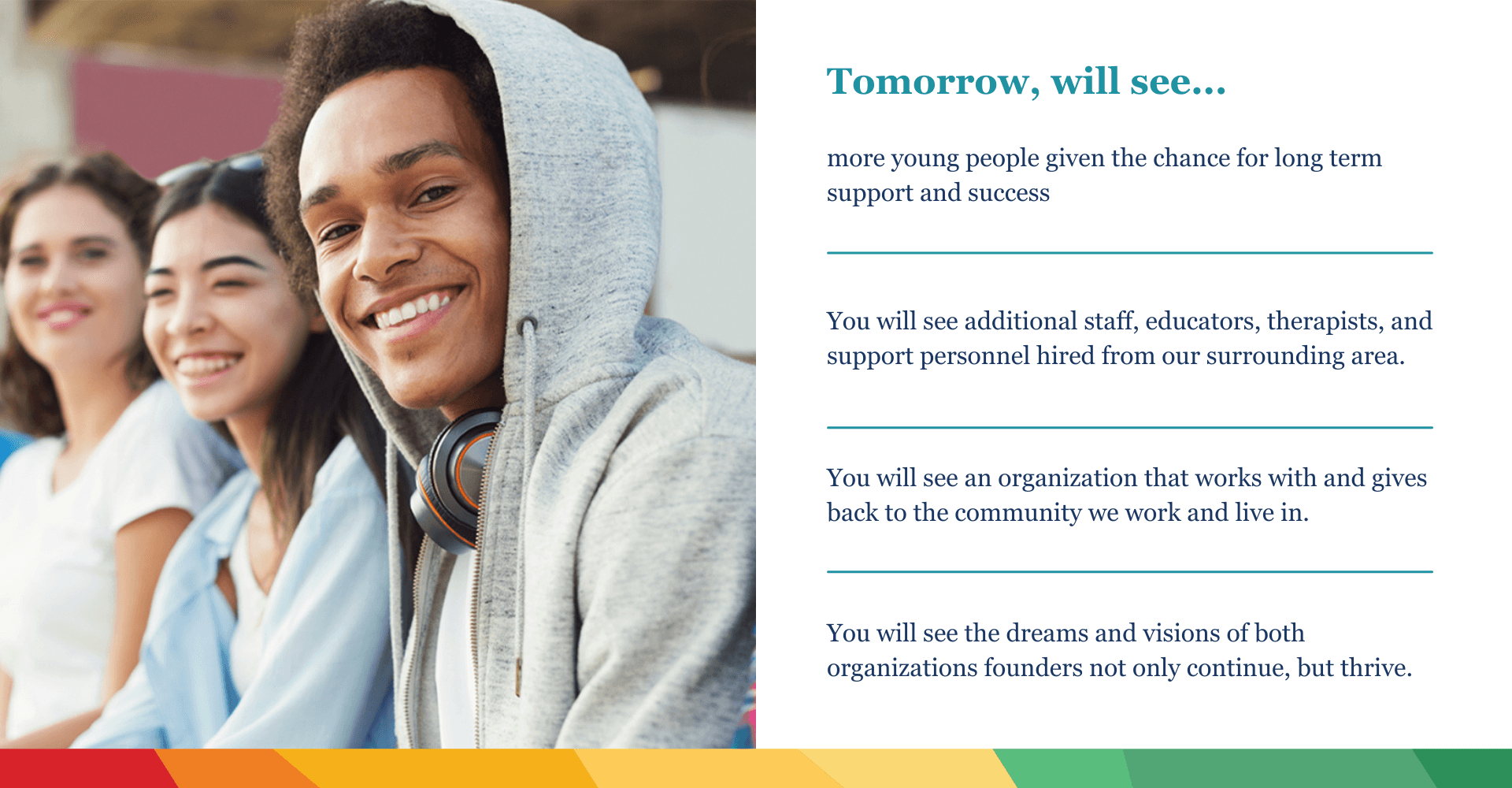 Thank You
We appreciate all those that have shared in our journey so far, without your unselfish support where we are today and where we will be together in the future would never have been possible. Thank you.